Last week I got a message from my pal Martin asking if I knew a good solution for a family member who has poor eyesight due to her age. Het phone recently stopped working and she needs an easy way to dial the most important numbers. Of course we could spent some night searching for a new phone on eBay, but it was more fun to try repair the old phone …
The reason the phone stopped working was easy to locate. The power connector was FUBAR and therefore needed replacement. The only problem was that it was a proprietary cable … and not a simple one: it contained 8 pins on a 5mm width connector. Removing the damaged connector was important, since it short circuited the power lines. Unfortunately, removing this connector left it's marks …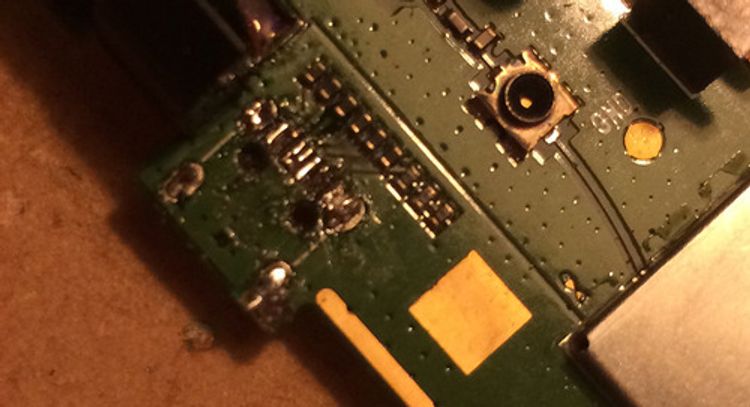 After removing the damaged connector, it was time to give the phone a small test run. The phone uses a 3v7 battery, so using my regulated power supply I could give the phone a try by connecting it to the the battery connector tips.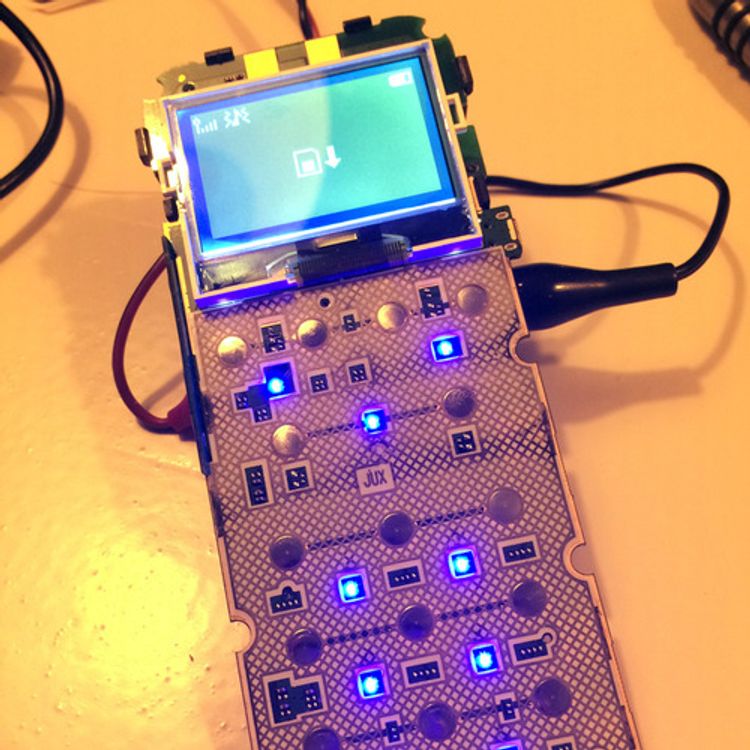 It works! So time to figure out the right connections. As always locating the ground ground track of the former connector was easy. Soldering the positive power connector was a bigger challenge. But with a steady hand, lots of patience and some blisters and swearing, I managed to connect a wire to the right PCB track.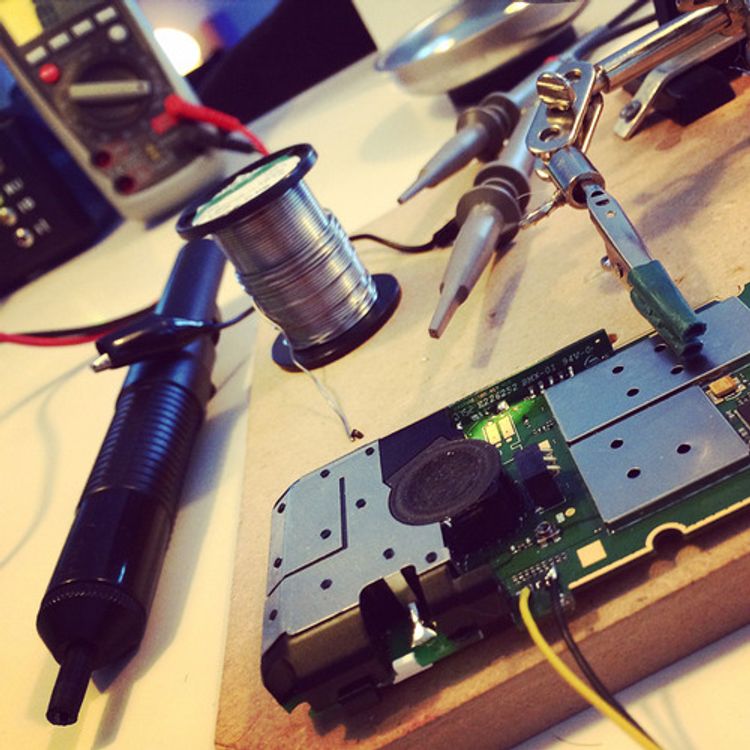 After connecting the desired 5 volts, I measured a 0,026 Ampere power consumption. Never the less, the phone did not respond to any key press. No sign of live. The battery clips now delivered a steady 3 volts to charge the battery. So, somehow I was on the right track. 
I left the phone (including battery) connected to my power supply hoping it would come back to life after some waiting … 
Magically, it did! 15 minutes later, the phone woke up with a loud beep. Apparently the battery awoke from a deep sleep, allowing the phone get back to work … The power consumption instantly increased to 0,480 Ampere.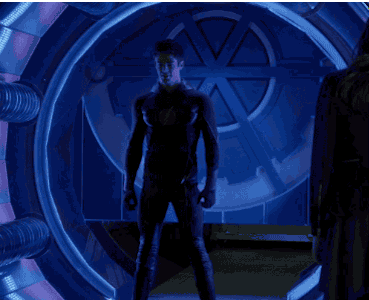 This brought me to the next challenge: soldering a regular Mini USB connector to the right pins. Once again, I managed to complete this impossible soldering task with only a minor set of blister and tears.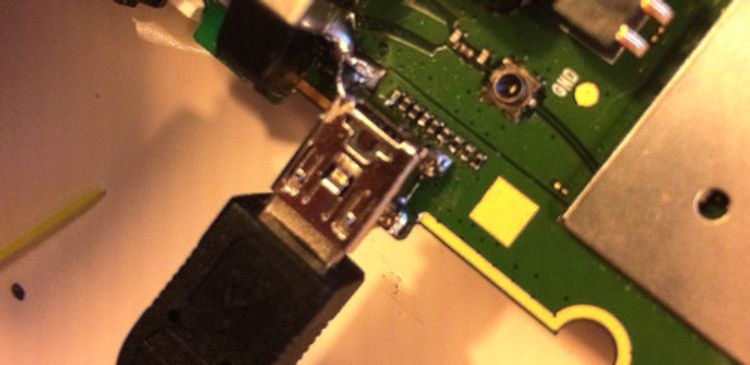 Using a sharp knife I modified the casing to fit around the new connector. This time I managed to do this without any form of bodily harm: no blisters, blood or tears.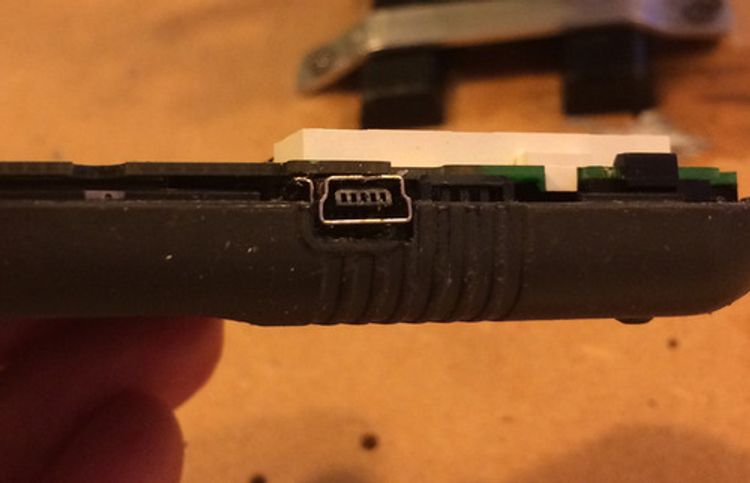 After I got everything back together, the end result is awesome. Not only can I send my buddy Martin a message with the good news, but also did I manage to make the european union happy: It's now powered by a Standard Mini USB power adapter.