I can still remember it as it was yesterday. When I was 6, my father taught me how to solder my very first PCB. And thus, it is my responsibility to teach it to the next generation. Since I'm still childless, the very first victim is my 8 year old nephew. Luckily, It didn't took a lot of bribing to get hem interested. As a matter of fact, he was the one waiting impatiently to fire up the iron.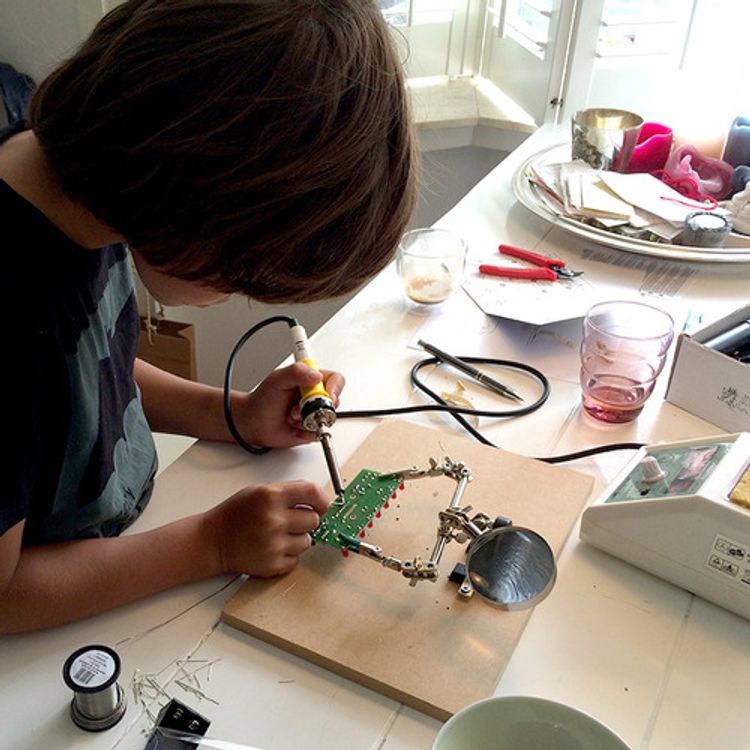 After some theoretical basics, in which I explained him he will eventually burn his fingers every now and then, we started out with some piece of experimental PCB and some basic resistors. While I expected that this day would end up with him holding the soldering iron and me feeding the solder, he soon showed me he is a natural talent able of independent soldering, making my help obsolete.
As I once started my electronics hobby with starter kits by Velleman (Thanks Mom and Dad! :)), It was more than appropriate to do the same for him. After he convinced me of his professional engineering skills, I handed him a small present containing a running light kit by Velleman.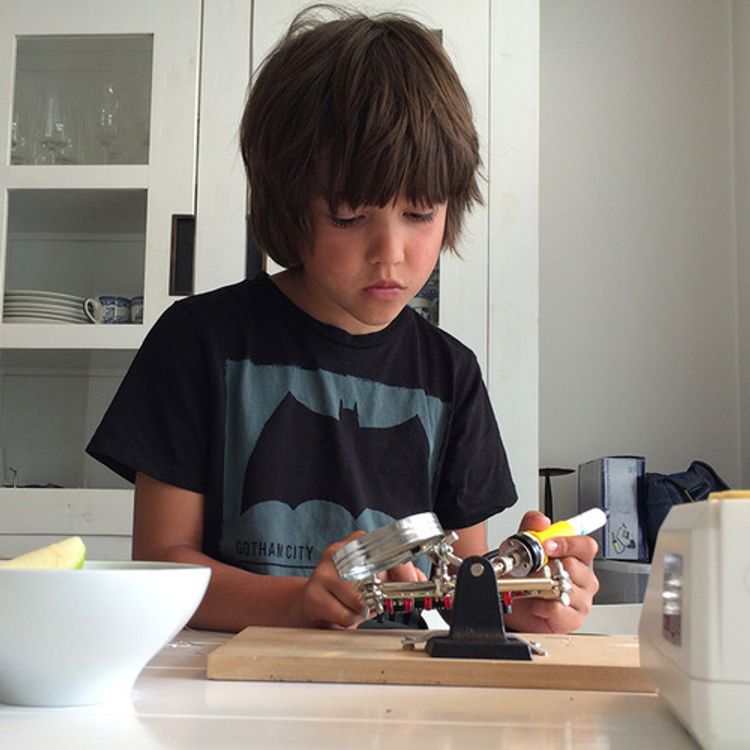 Gradually I explained him the use of LED's, resistors, diodes, capacitors and IC's. And especially the trick of following the roadmap en checking everything twice ("Are you sure you didn't switch the positive and negative side?"). The end result was a very proud uncle who shared his hobby. And more important: a very happy nephew who assembled his very own PCB.
Great work, Jonas!