Last Christmas Santa surprised me with the awesome Nest thermostat. And altough I love every bit of it, there was one thing missing …
Setting the desired temperature should be a swipe and a tap. But unfortunatly the official Nest app did not include a Today Extension to control the Nest from your Notification Center.
As a developer, the only solution is building one myself: I've just submitted the first version for beta testing. If all goes well, I hope to release the app somewhere next week.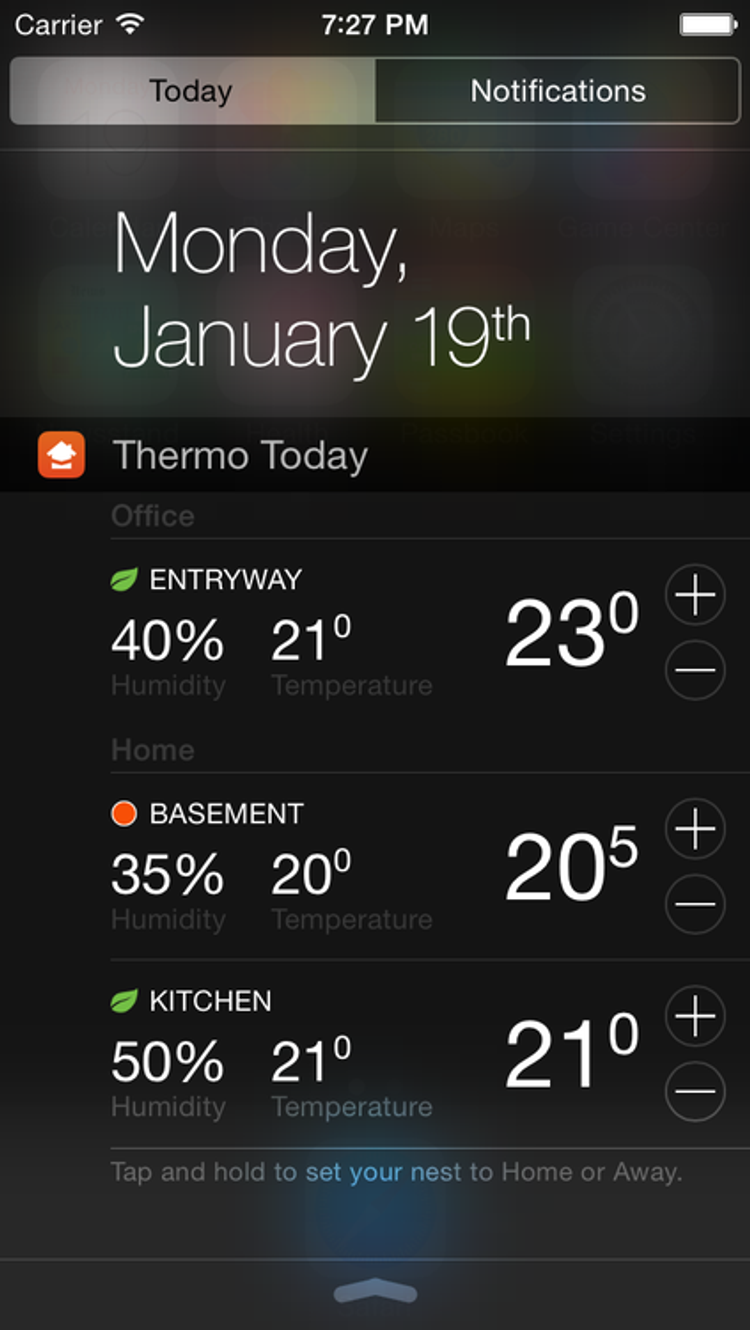 Thermo Today is the easy to use remote control for your Nest Thermostat.
Control your Nest thermostat straight from your Notification Center's Today screen! Just swipe down and set your desired temperature or switch between Home and Away.
Thermo Today will give you instant information about: 
The current temperature.
The target temperature.
The humidity.
The availability. (Home, away or auto-away)
Thermo Today has support for multiple structures, multiple devices, Fahrenheit and Celsius. It focusses on simplicity. Swipe and tap!
Interested in doing some beta testing? Send me a message via Twitter!