Ever since I bought my Lulzbot Mini, I'm hooked to the concept of 3D printing. But not only the printing keeps me busy. Creating the perfect printing environment is just as addictive.
Printing in ABS has some benefits: the end product is impact resistant and tough. Unfortunately, ABS also comes with a price: it is prone to cracking if cooled too quickly and tends to warp in an environment with cold drafts. To prevent this, I decided to built an enclosure. As an added benefit, this prevents dust collection on my printer bed.
Since my Lulzbot is between two shelves, I only need to built a front door and two sides. I use some scrap MDF to built the door frame and the sides. For the door itself, I bought a 50cm x 50cm piece of plexiglass. To countersink the door, I added two strips of 3mm MDF on the sides.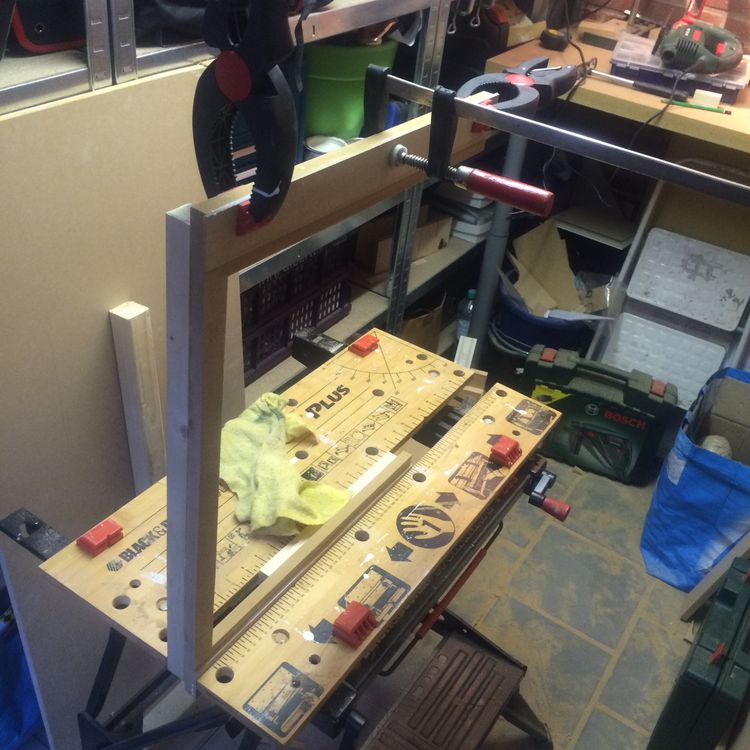 If you build something for a 3D printer, you want to create most of the parts yourself. So of course, after some design work I've printed the two necessary hinges.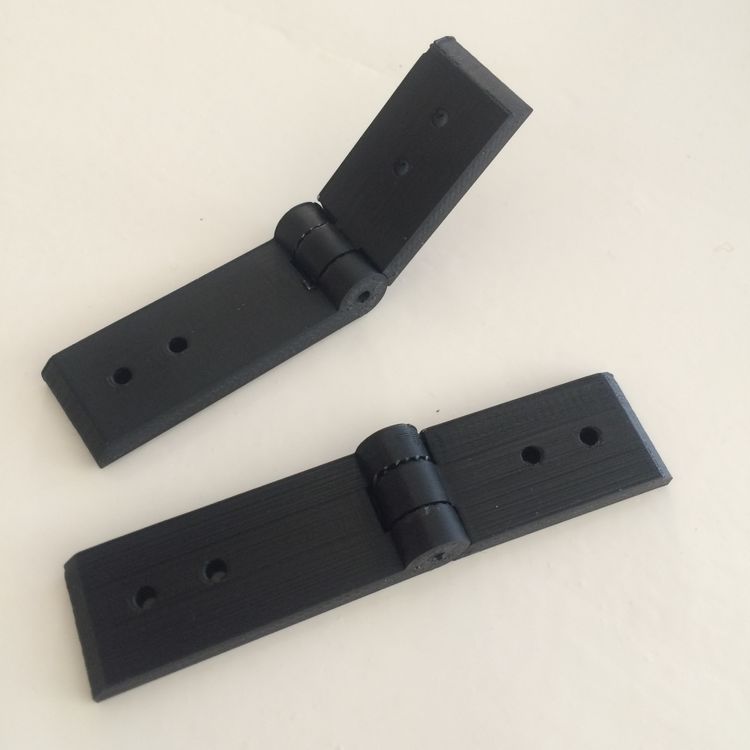 With the help of a self printed door handle, a bracket and some 5mm neodymium magnets, I managed to create my own doorlock. It keeps the door closed with the magic of magnetism!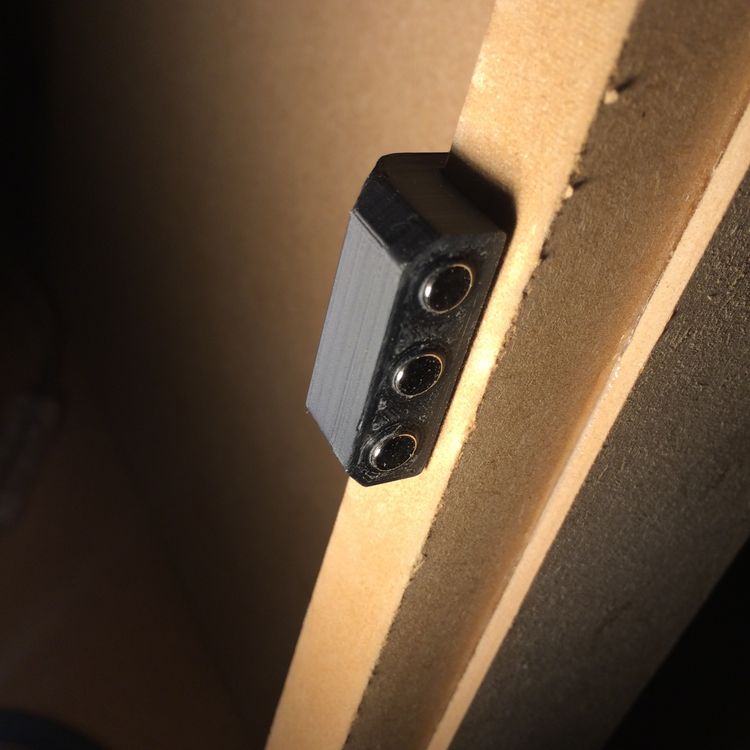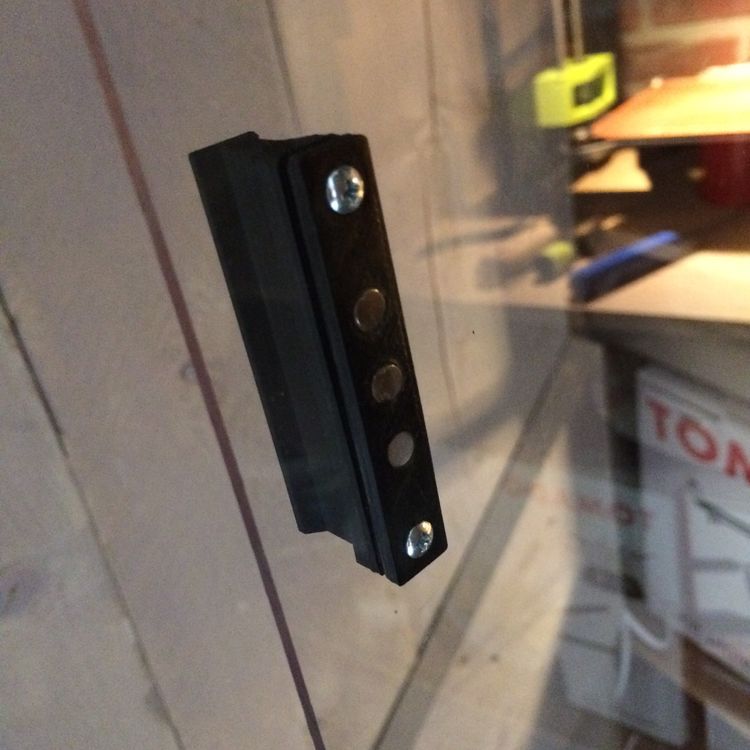 I spiced up the end result with some LED strips. Both on the inside of the enclosure, as well as on the sides.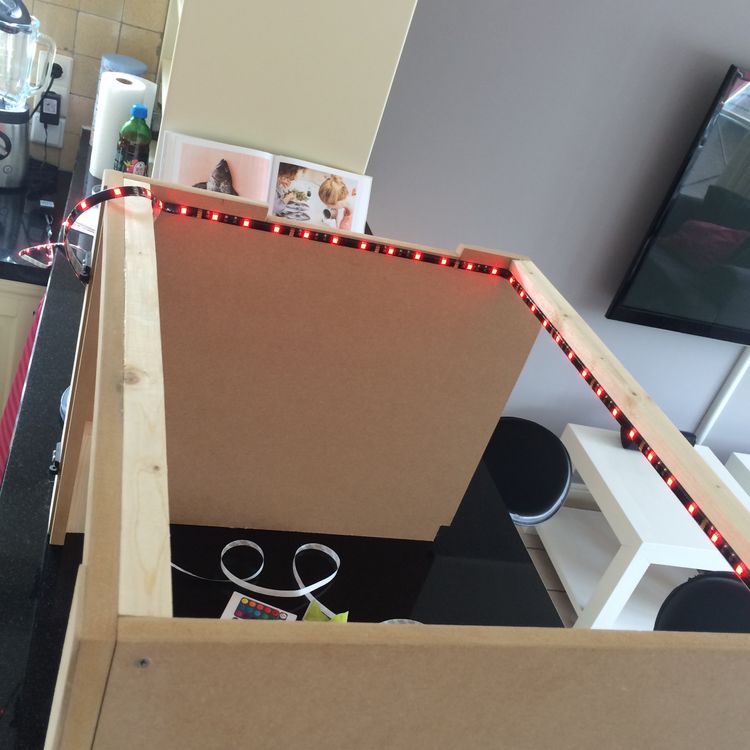 Every strips of LEDs needs to be connected using 4 wires. One common anode, and three separate cathodes for red, green and blue.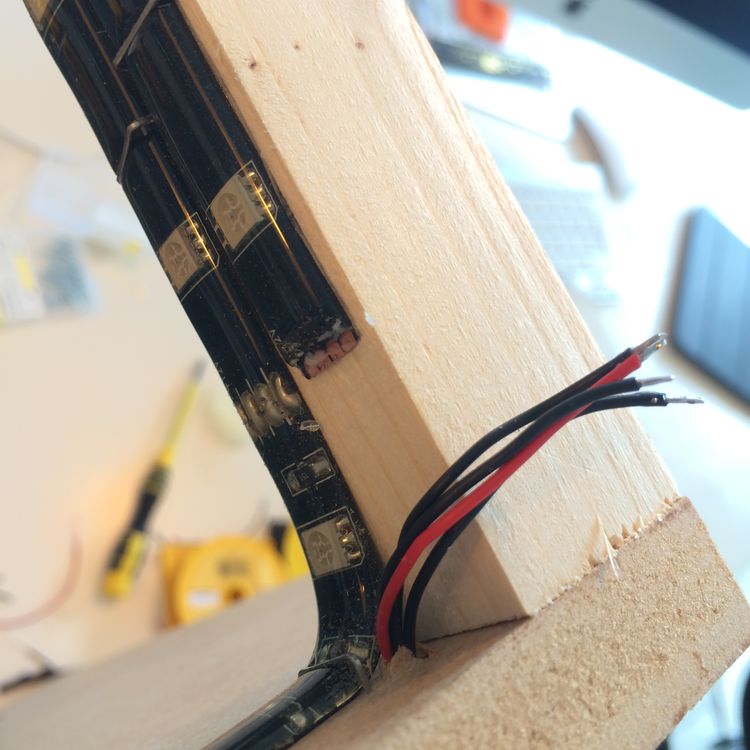 Connecting all those strips took some soldering time, but in the end it was well worth it!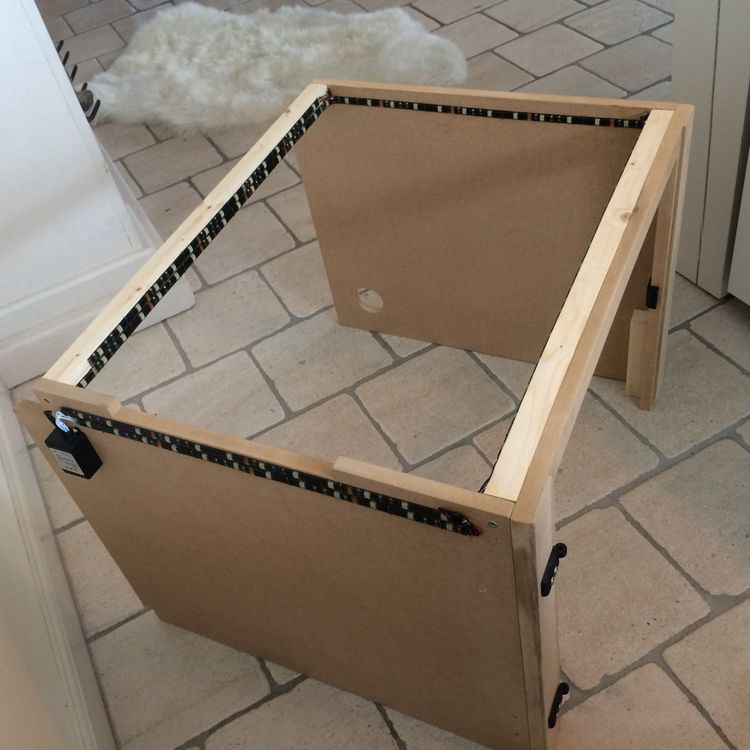 Note that this photo also shows the small slot in the left side to allow the filament to enter the enclosure. This slit also allows the excessive heat to leave the enclosure. The hole in the bottom of the right side makes sure new fresh air can enter the enclosure.
The RGB LED remote allow any color to be used. But let's be honest. We all dream of Tony Stark's lab, so blue is my favorite color.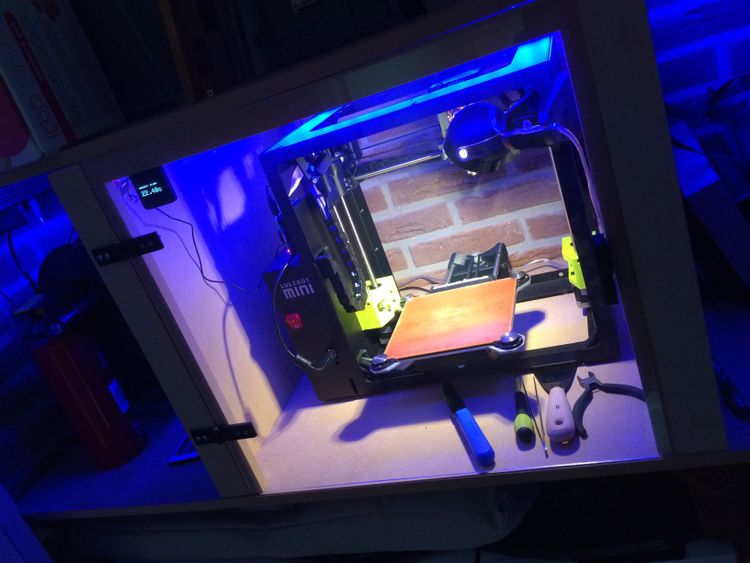 There is still some work that needs to be done: I want to add some active cooling to prevent the electronics from over heating. The temperature measurements are already up and running as you can see in the image above. So as you might expect, one of my next projects is an Arduino powered fan regulator. Unfortunately, I'm still waiting for some 4 wire PMW fans to arrive …
Any suggestions on how to improve the enclosure? Leave a comment down below!