As an enthusiastic maker, I follow a lot of YouTube channels of well know makers that throw together all different kind of contraptions using all different kind of techniques. And while I am familiar with most of the techniques, welding wasn't something I had ever tried. Until last weekend.
I live nearby a big DIY store that houses a lot of small companies as well. One of those companies is BeQwaam, a company lead by the enthusiastic maker Paul Sanders. Paul and his team give courses in all types of DIY jobs. His welding course was on my wish list for a few years, and last weekend I finally managed to be one of the 8 people that got introduced to the world of welding.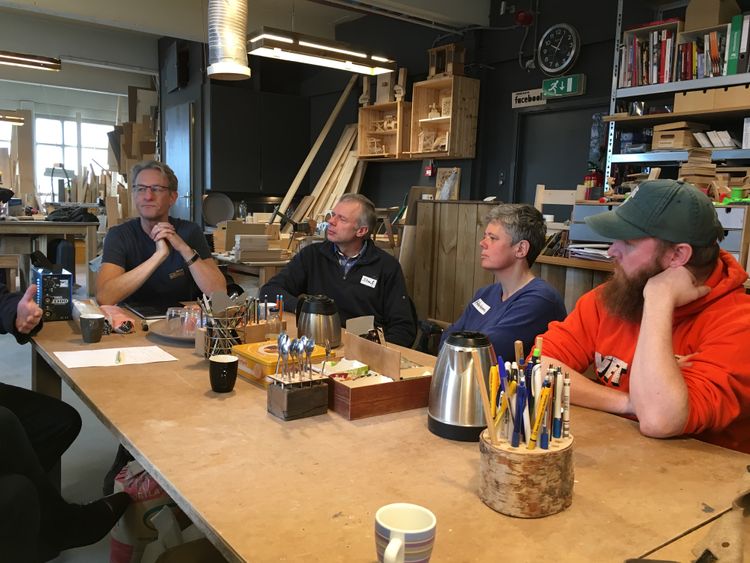 After we started the day with a nice cup of coffee, we got a small and frightening lecture about the safety precautions you need to take while welding. In this course Paul was supported by old hand Theo, who had a lot of great stories about his life as a welder.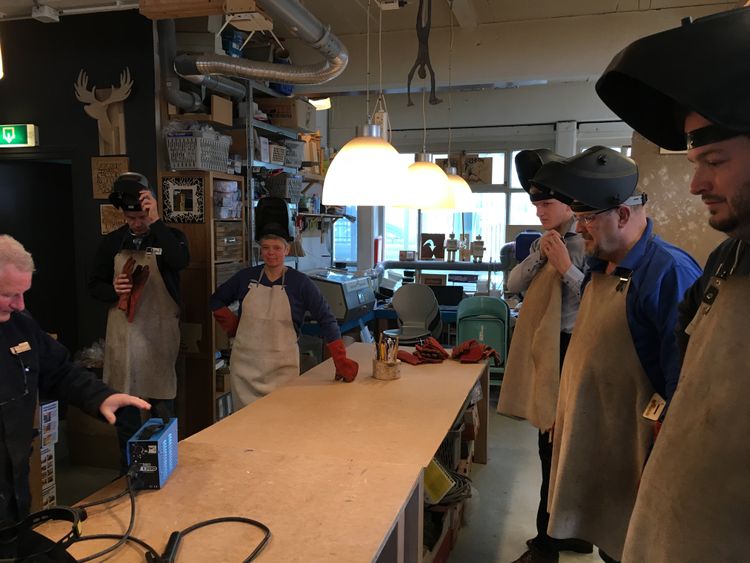 Luckily everyone dared to continue the course, so with our safety clothes on we started listing to Theo who did a great job of explaining us the ins and outs of stick welding.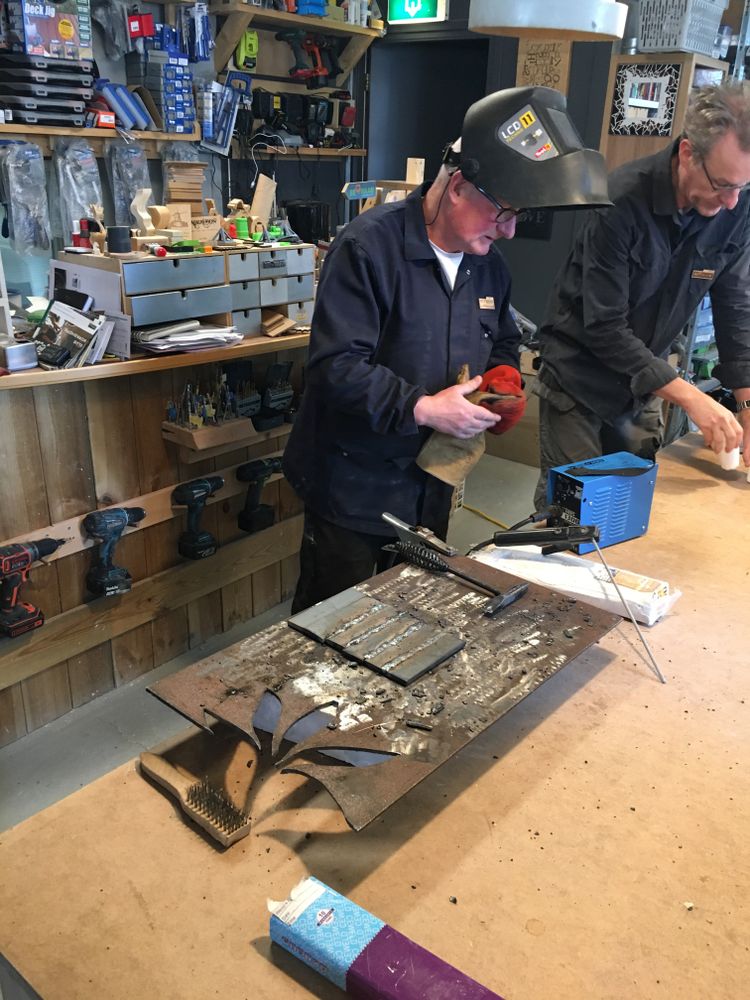 So soon enough we were all able give welding a try. And while we all experienced how much more difficult it is than it looked, we were al pretty proud of the first results.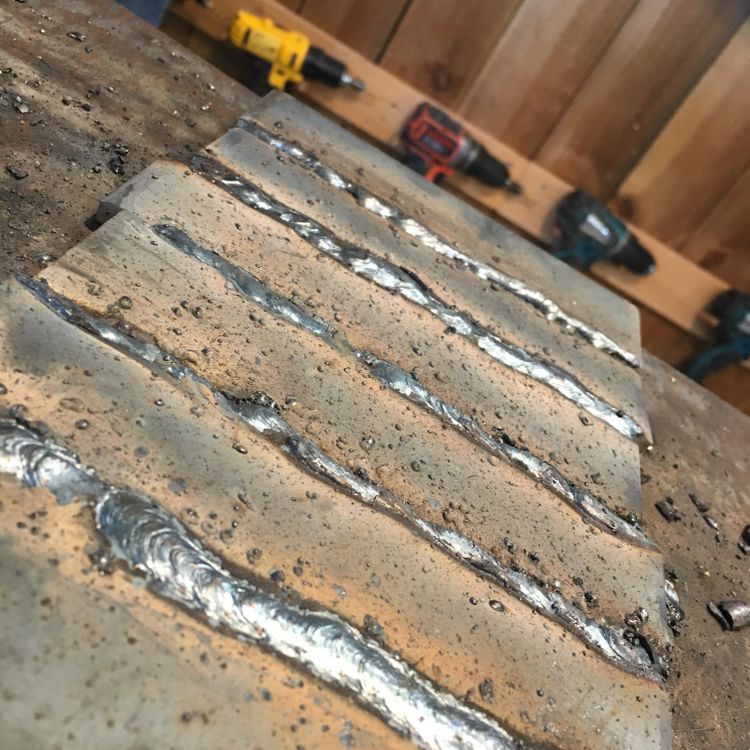 "A grinder and some paint makes a welder what he ain't!", So of course, Theo showed us how to use the grinder to improve our welds.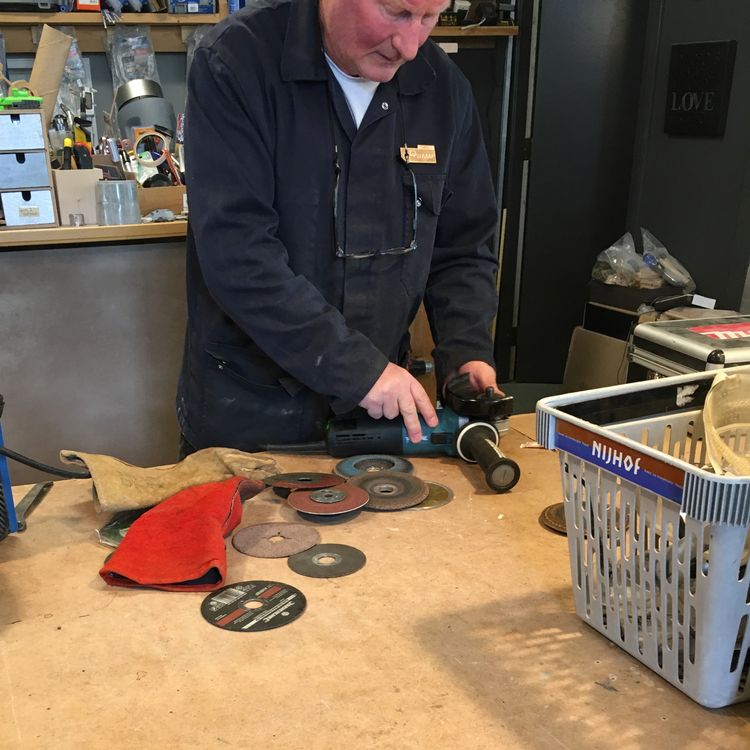 DIY-jobs make you hungry, but luckily Paul made sure there was enough food available. A great time to chat about our common interest: making stuff!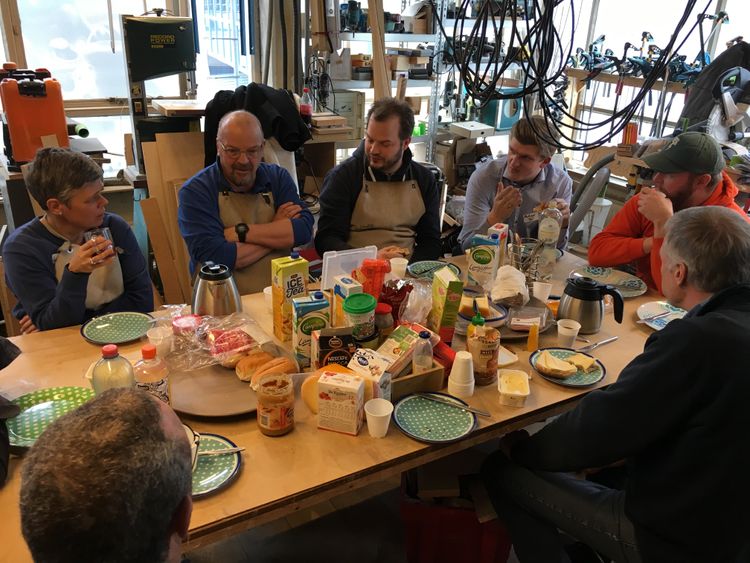 With filled stomaches, the next part of the day was an introduction to MIG/MAG welding. I must admit Paul did a great job of getting us trough the after dinner dip. I'm not sure if that was because of Paul's comical qualities, or because of our fear of the 2000 liters of argon gas.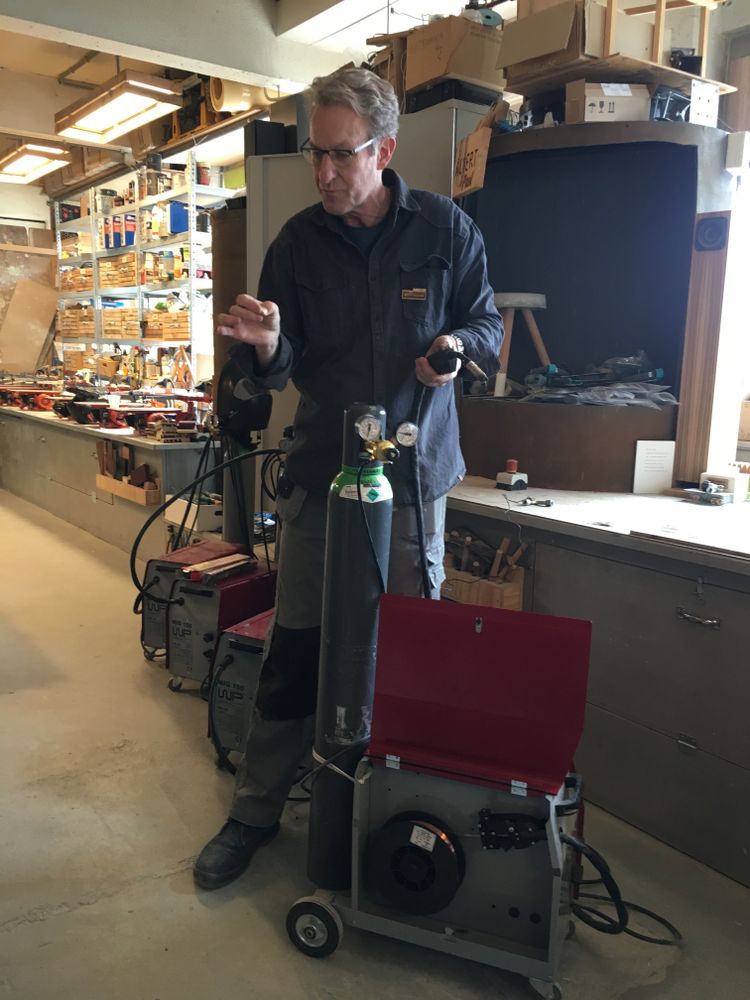 And after the interesting theory, Paul did some quick demonstrations. We couldn't wait to give it a try ourselves!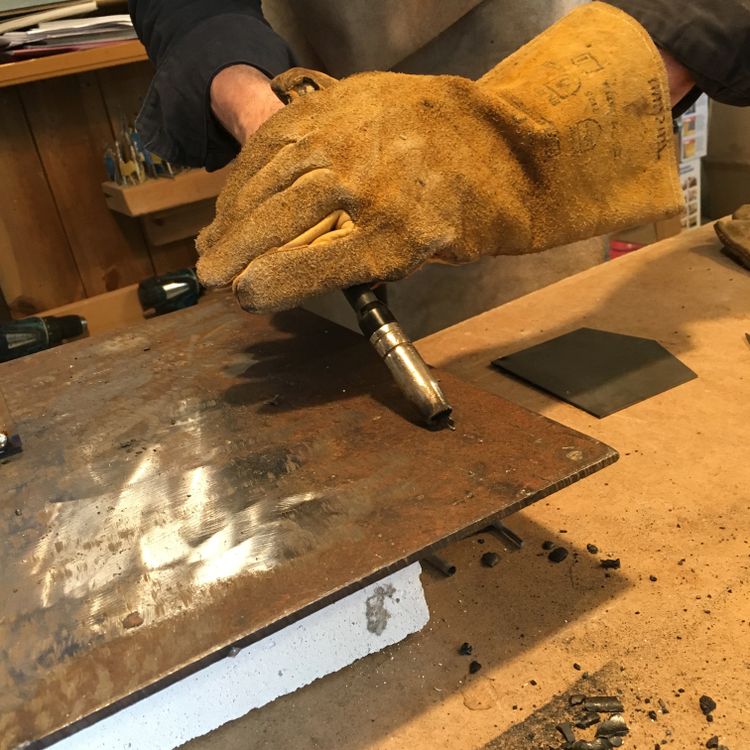 Again, we all tried some simple lines of welding. For me the biggest eye-opener was the fact that MAG/MIG welding feels a lot less barbaric than stick welding. It feels like you have more control.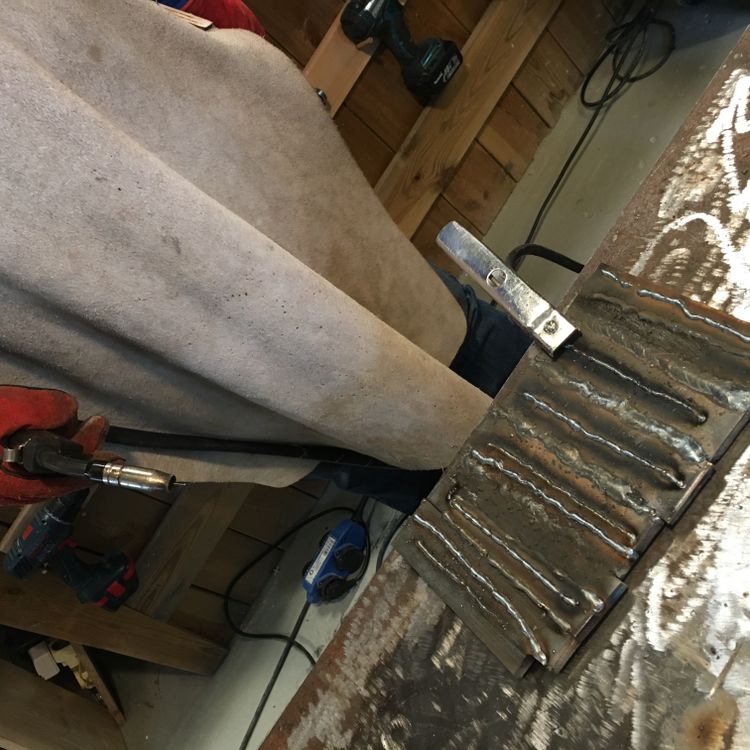 And then the real fun part began. With the simple words "There's some scrap metal, and there's another welding machine.", Paul managed to unleash the desire to weld together everything I could find.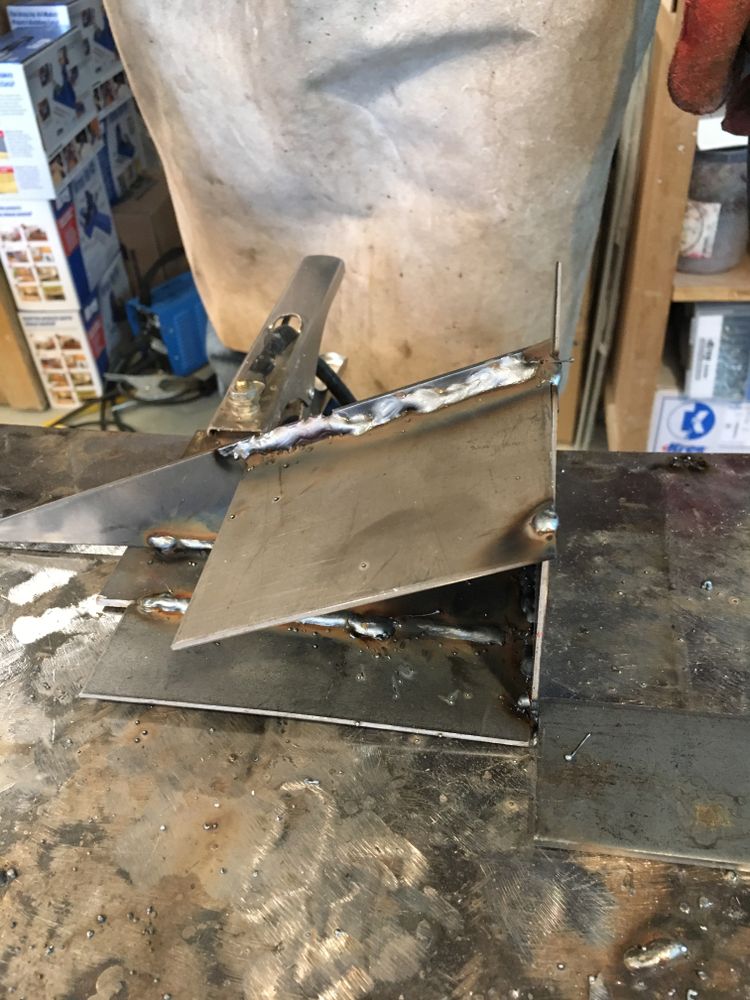 It is extremely satisfying to weld something together in a few seconds which is strong enough to hold an elephant. Although in this case, it's probably an extremely tiny and light weight elephant.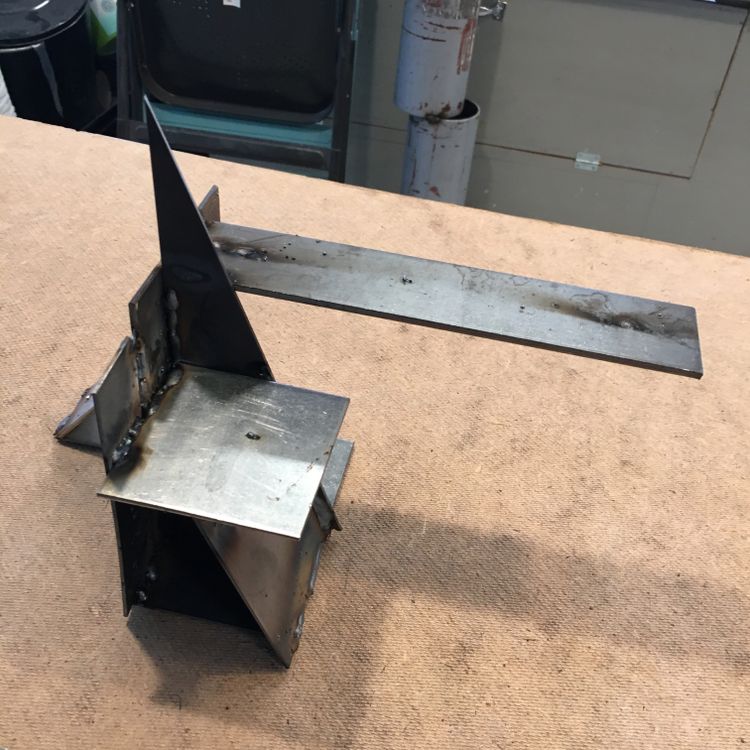 Soon enough, my course mate Steef and I managed to make the above piece of art. We call it "The diving board to a welder's future". If you are interested to buy this awesome piece of art, make sure to send me a nice offer.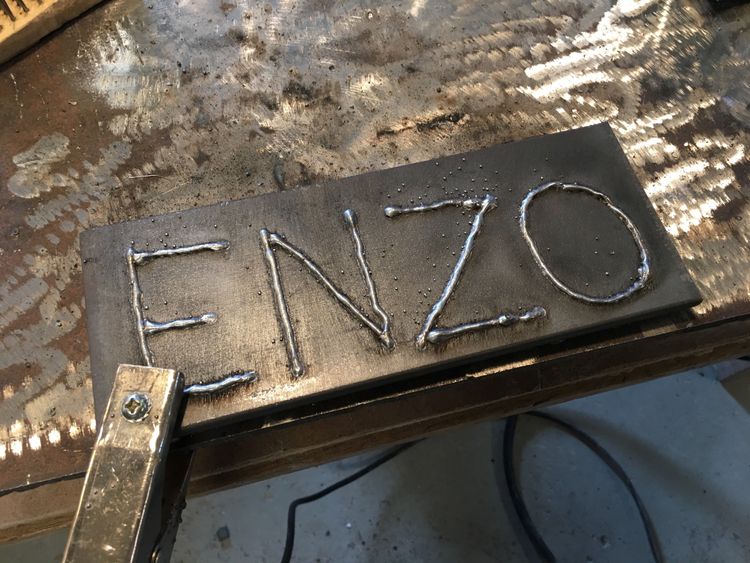 Of course, my son Enzo had to be part of this day as well, so I made him this heavy weight name tag. He'd better wear it on his first day of school! This might be a nice start for the second version of the activity board. An all metal version!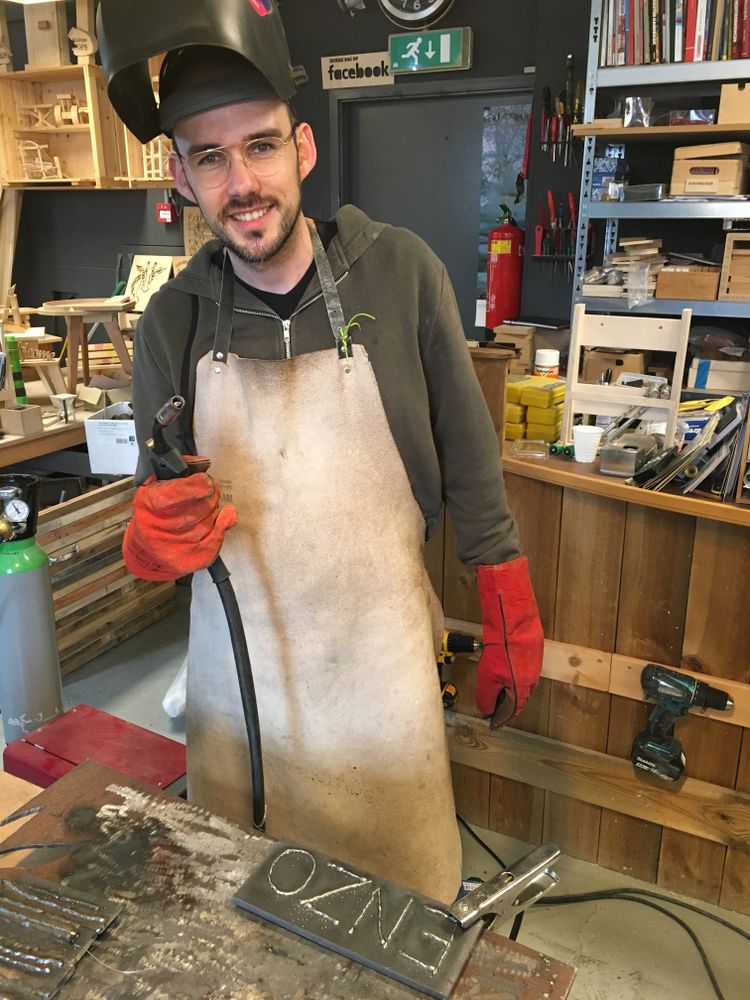 All in all thanks to Paul, Theo and my fellow students I really had a great day! If you are interested in this course as well, and live in the Netherlands, check out BeQwaam.
If you just want to be awed by the possibilities of welding, check out the following YouTube channels: