So, it has been a month ago since my last blog post. Reason for this is the birth of my beautiful second baby boy, Luca! But after some quality family time, it's now time to pick up the tinkering, and start making things! Of course we start easy, so this week I'd like to show you the beautiful power of 3D printing and how it helps me to be an awesome dad!
Although The Netherlands isn't very famous for it's sunny days, we still have some bright sun every once in a while. Since, Luca doesn't (yet) really enjoys a burned skin, we needed an umbrella attached to his baby stroller. But since it was over two years since we lasted used it, the official umbrella that came with the stoller was no where to be found. Therefor my wife ordered a cheap 12 euro umbrella.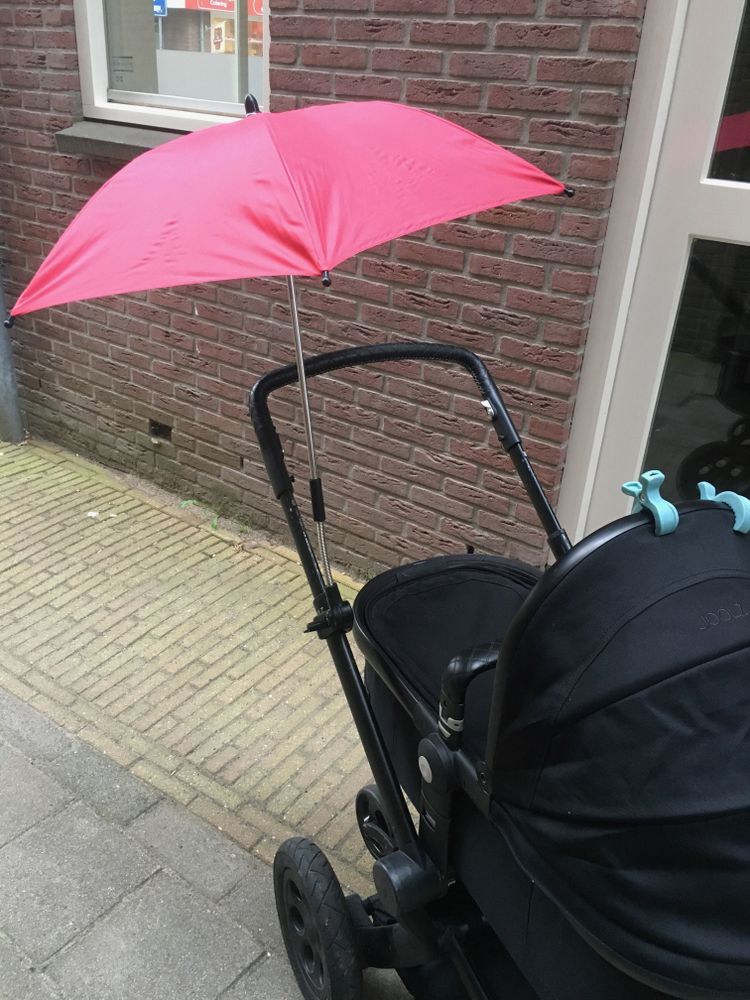 Unfortunately the umbrella came with an extremely clumsy mount that didn't really fit well to our Joolz stoller. Mounting it wasn't fun. Especially after a night with only 3 hours of sleep (the joy of being a parent!), the umbrella mount had a bigger influence on my mood than I'm prepared to admit.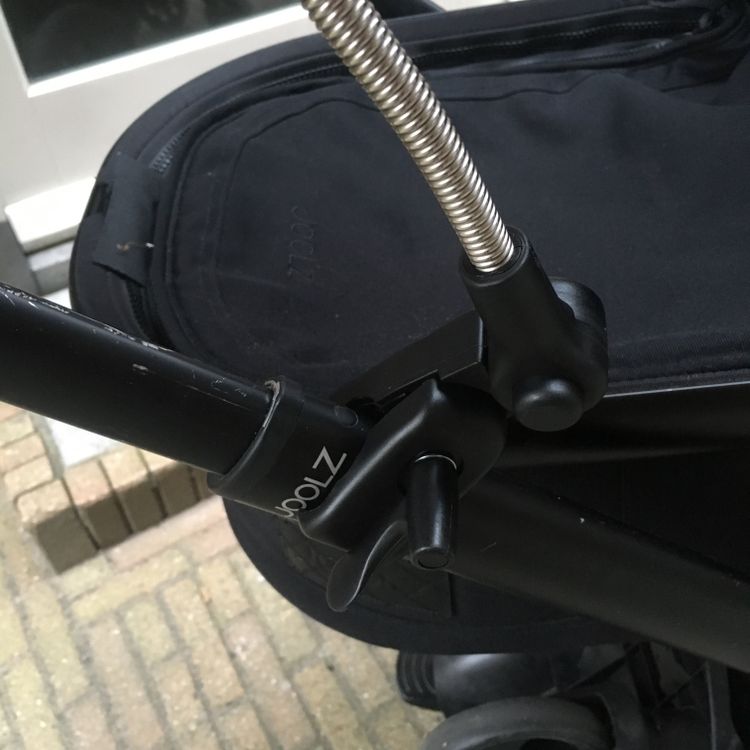 When I found out there was an easy way to detach the clamp from the umbrella, my life suddenly made much more sense again. This was where I was trained for. Time to fire up the Fusion 360!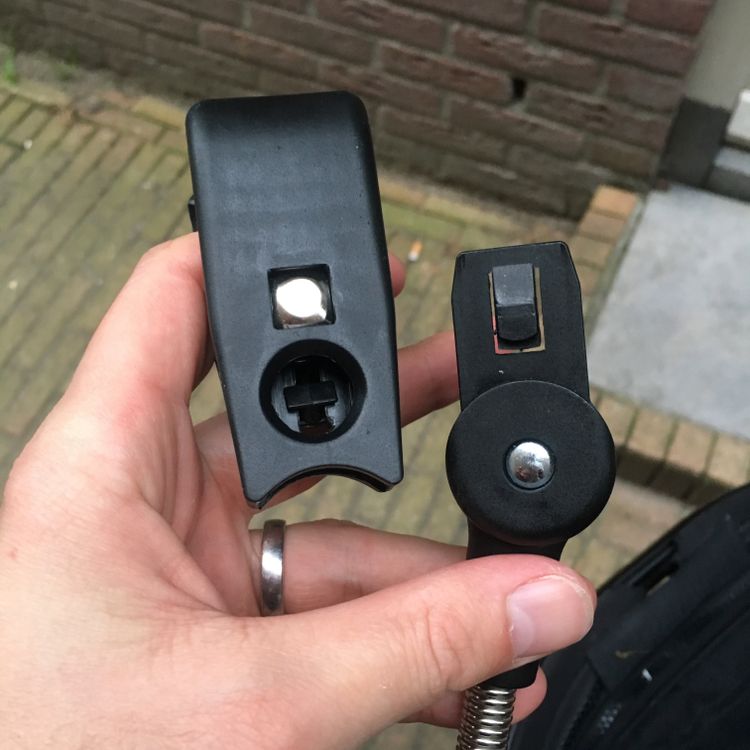 Two years ago, I had already printed some additional attachments for our stroller. Because of this, the most difficult part of the design was already done: a perfectly snug snap-on clip for the Joolz Stroller.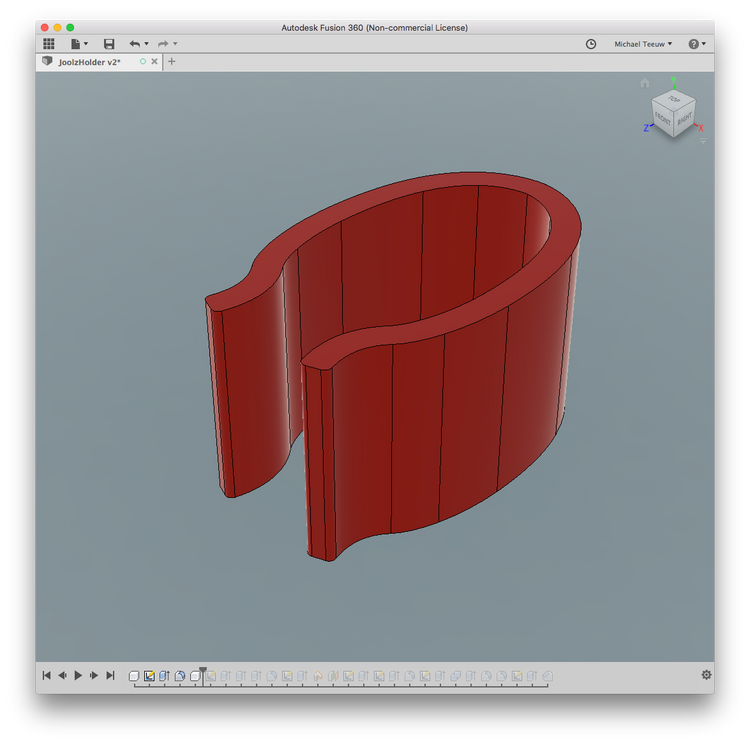 Next, I make a simple representation of the mating part of the umbrella. A pair of calipers and a nice cappuccino was all I needed to draw this shape.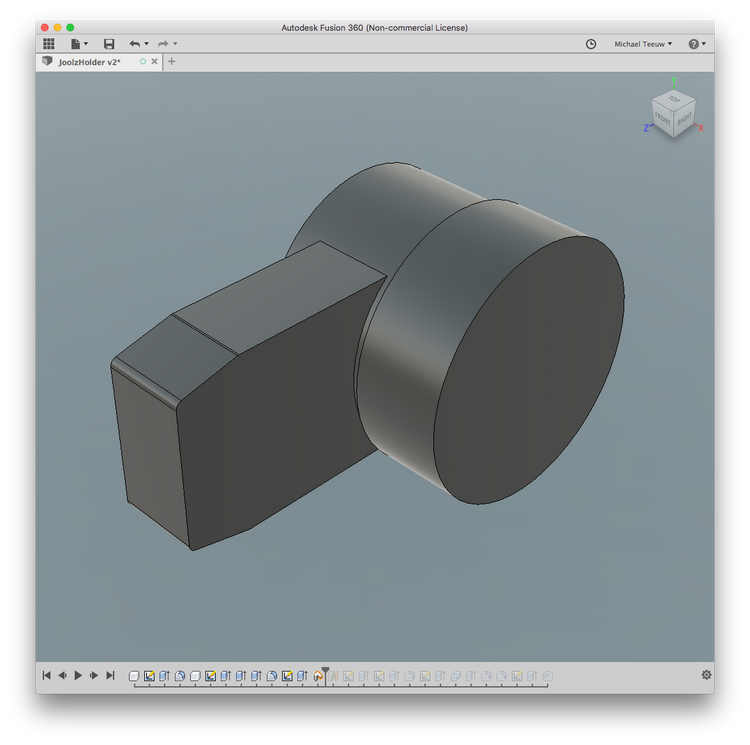 After placing the two components in the right position, I extended the original clip design to encapsulate the umbrella's mating part.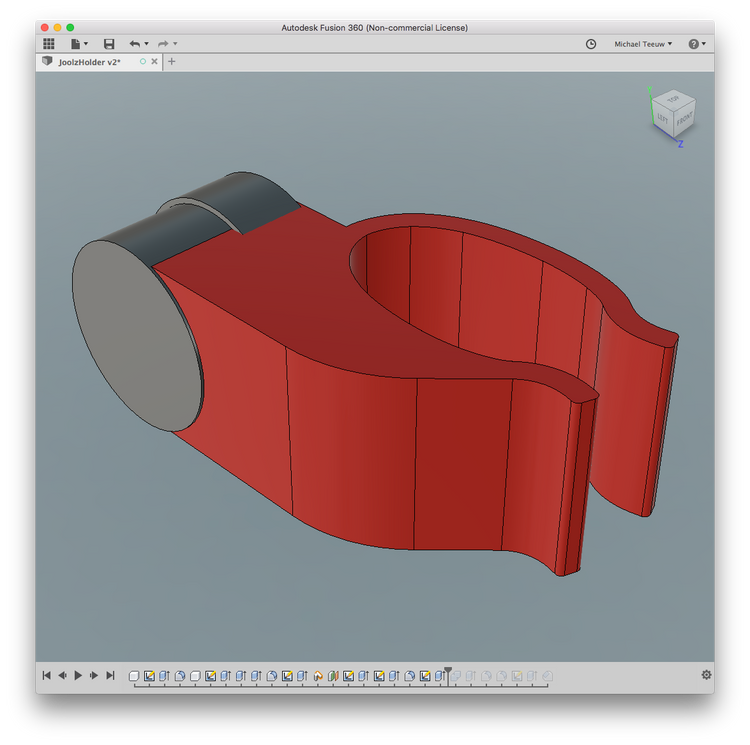 Then I used the combine command to substract the umbrella's mating part from the designed clip to cut out the nessecery space. I used some fillets to cleanup the design and added a hole to make room for the detach-button.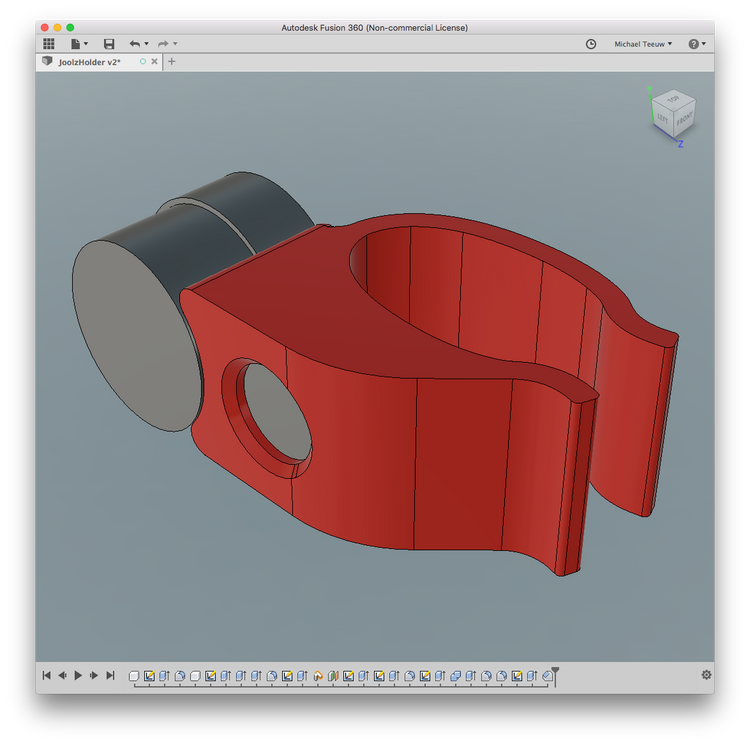 Because I'm proud of my designs, and I want them to stand out, I printed the new attachment using bright red ColorFabb XT-CoPolyester. (And maybe also a little bit because I ran out of black filament …)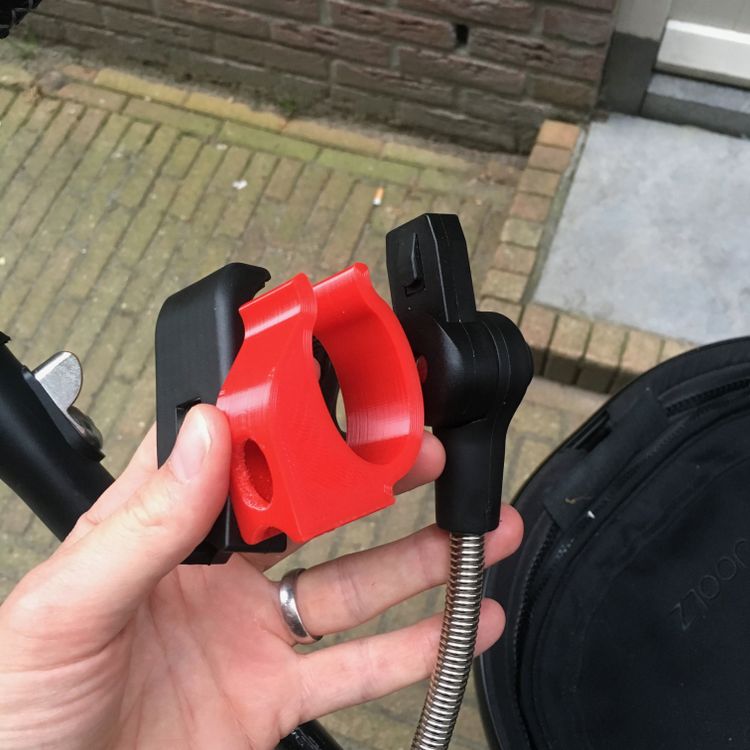 The new mount snaps in place perfectly, the umbrella snaps into the mount just as well. It's always a wonderful feeling when your design and tolerances work perfect first try!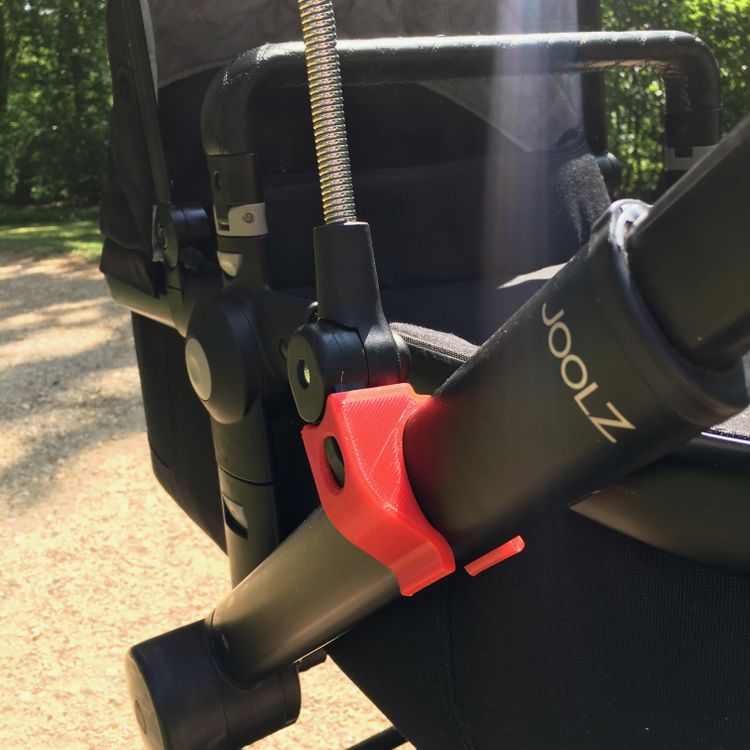 And best of all, it seems little Luca enjoys his shade on a sunny day.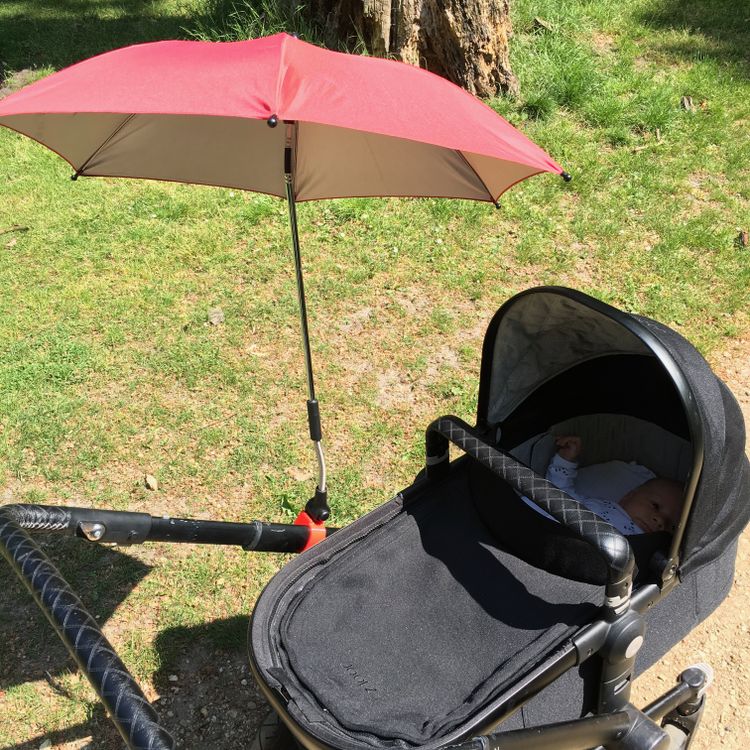 I think a 3D Printer should not be underestimated as a parenting tool. You might want to show this to your significant other, if you do not own a 3D printer yet!