If you are a regular visitor of my blog, you might have noticed a slightly longer period of inactivity between my regular posts. In the past weeks I've exchanged my soldering iron for a nice juice on a sunny and warm beach. Regular visitors might also know that the mail man usually leaves me a nice package to come home to after my holiday. This time was no exception.
Since I started my Electrocard project, I've tried all different kind of soldering techniques to improve my production speed whilst maintaining the quality. And although I found out a hot air soldering really makes life a lot easier, applying solder paste is a bit of a time consuming work.
To make life a little easier, I ordered a solder stencil with my next batch of Electrocard PCB's (which also fixes the wrong IC footprint). For 15 dollars, Elecrow adds a high quality stencil to your order.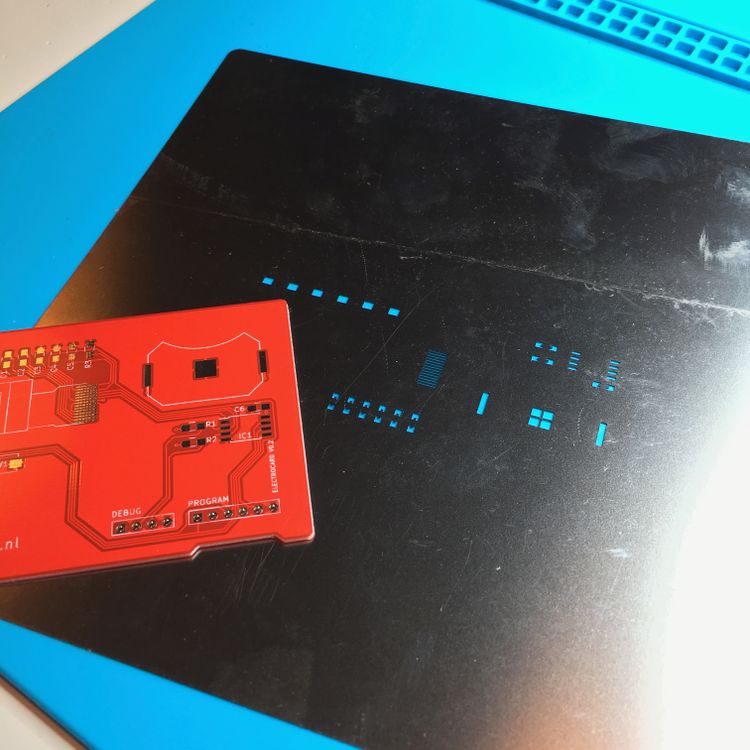 To use solder paste, either a reflow oven or a rework station (hot air soldering iron) is somewhat required. Since I currently don't have enough space for a reflow oven, I have to go for a rework station.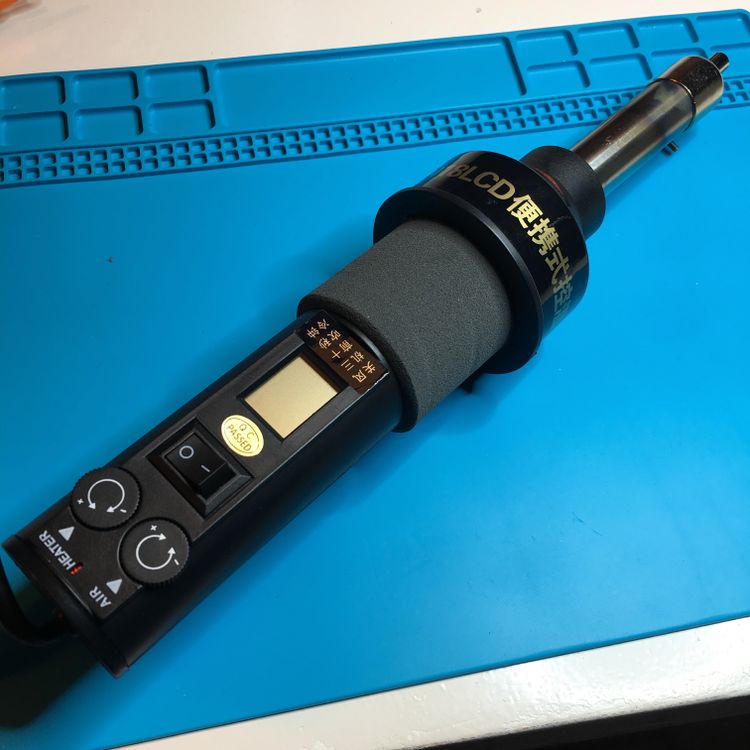 Unfortunately the 35 dollar rework station I owned always resulted in a game of Russian roulette with two possible outcomes: burning my PCB beyond recognition, or burning down my house. Because of this it was time for an upgrade: The mailman's second package …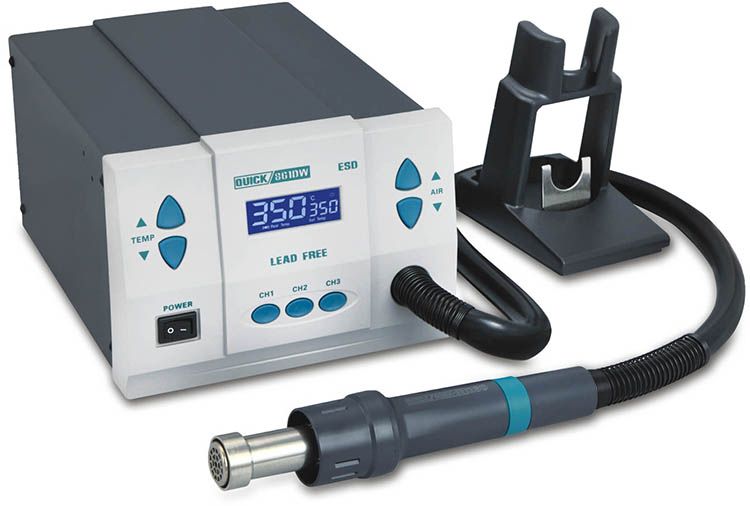 The Quick 861DW is an affordable but high quality and semi professional rework station. It has a very clean control panel and heats up lightning fast. It's relatively quiet, and has an extremely convenient feature: auto turnoff when it's placed back in it's holder. Time to go for a spin!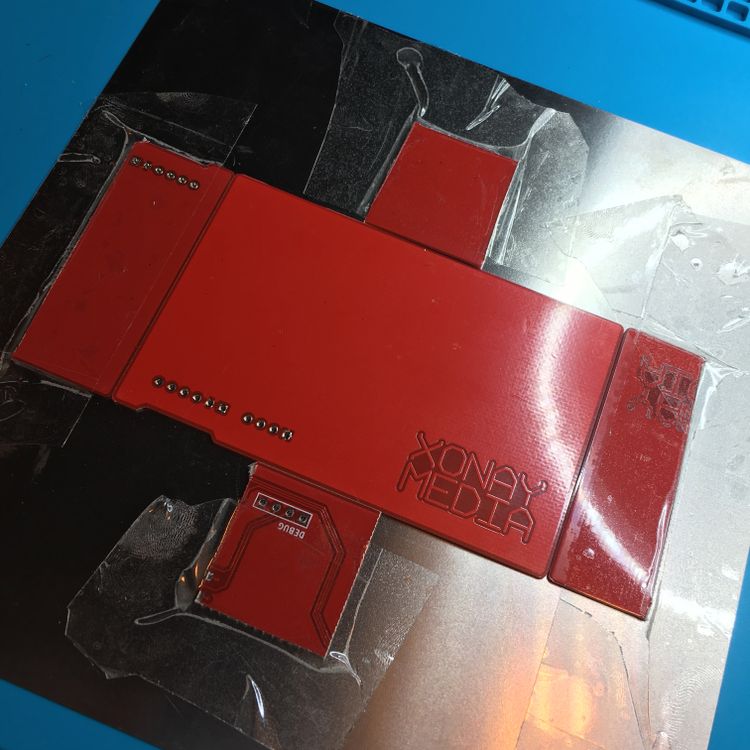 Using one sacrificial Electrocard PCB cut in pieces, I made a template to keep my PCB's in the exact correct spot below my stencil.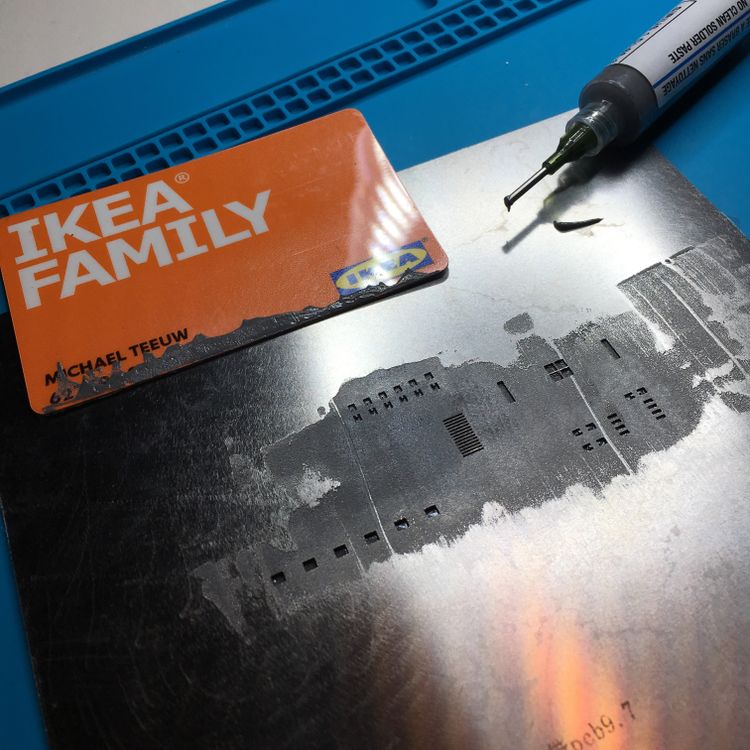 Using my IKEA Family pass, I applied the solder paste (Sn62, Pb36, Ag2) on the stencil. Thanks for your help, IKEA!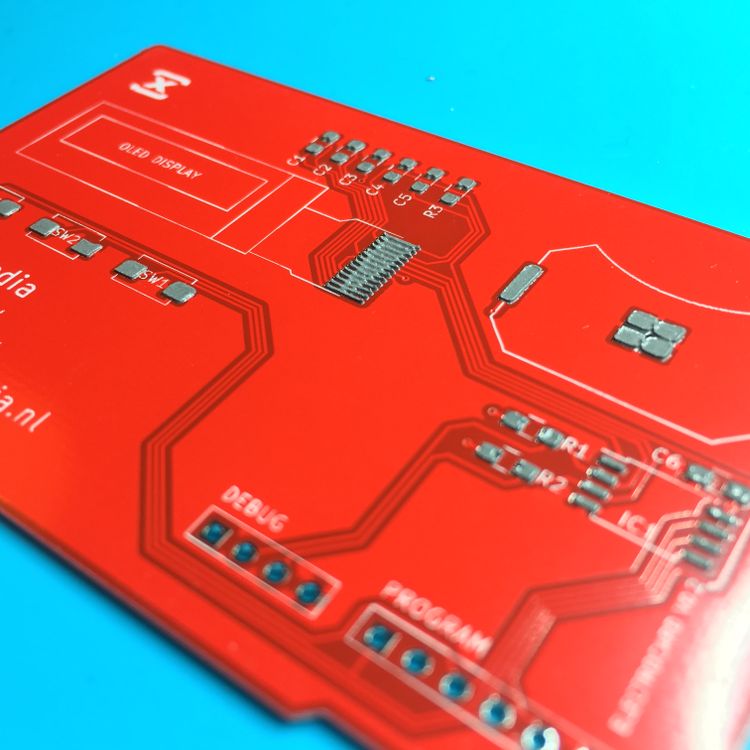 The first time you do this, you'll be awed by the speed and precision in which you can apply solder paste.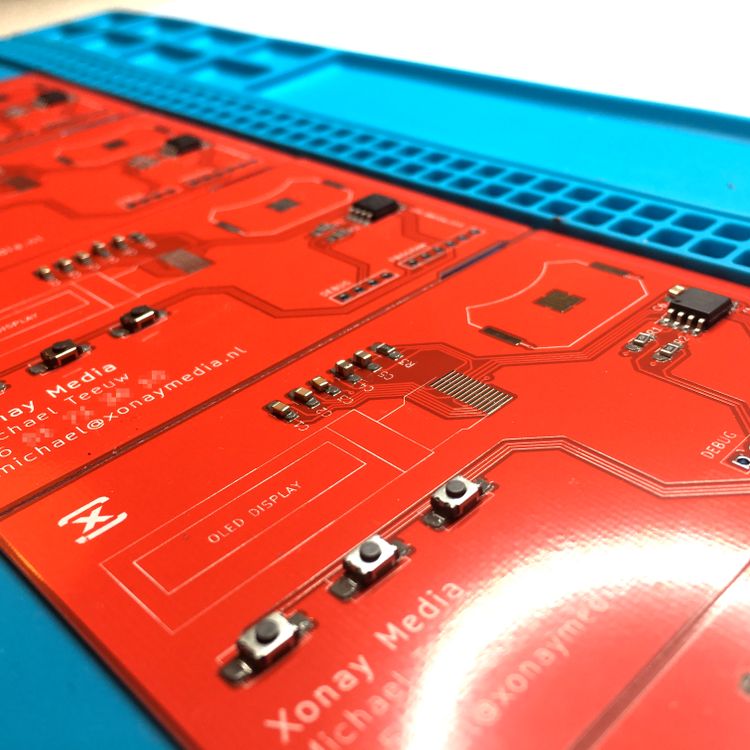 The next step will be picking and placing the parts. I don't own a pick and place machine (yet), but with tweezers and some patience, you'll come a long way.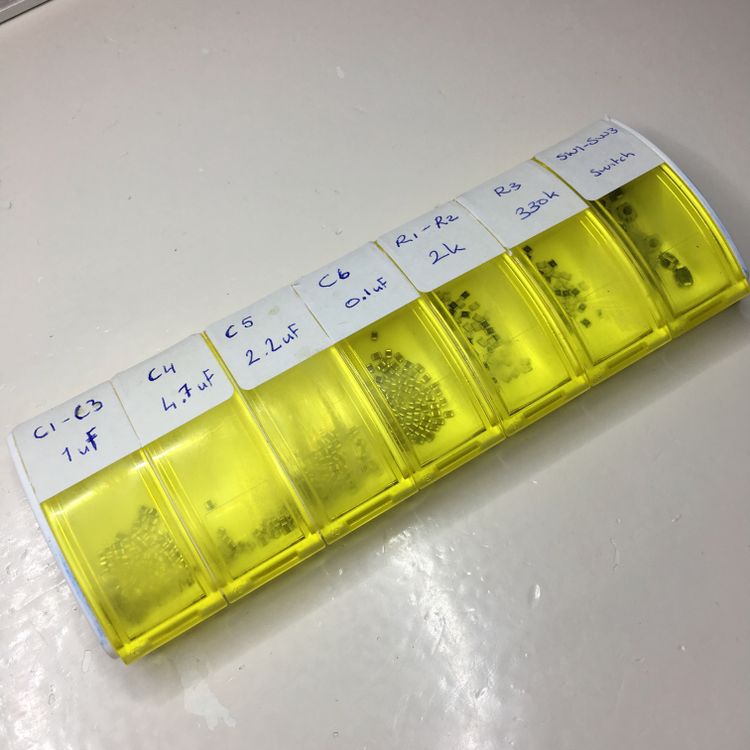 To make life a little easier, I filled a small pill container with all the tiny parts used for the Electro card. Going through my stash to find the right parts usually took most of the time. So this really speeds up the process.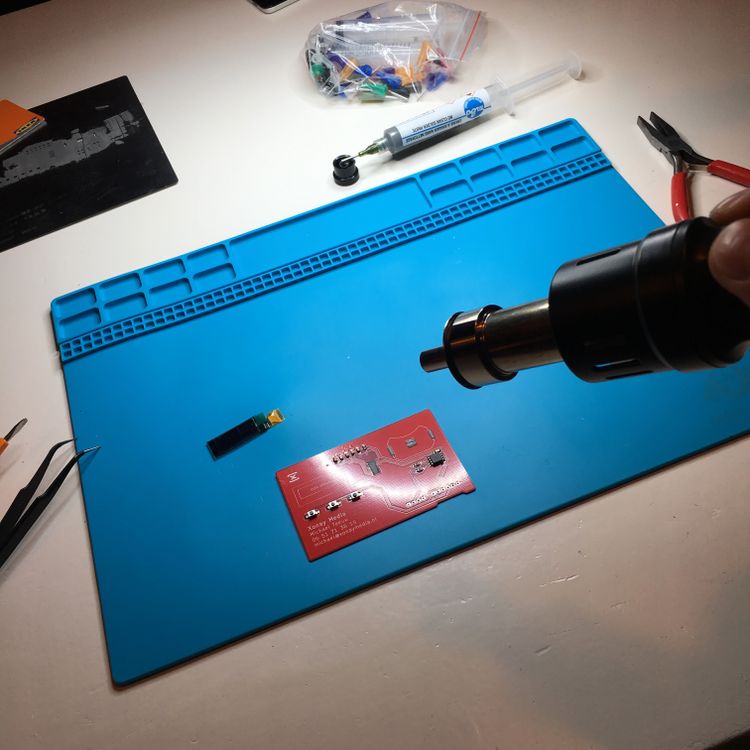 Next up is putting the Quick Reflow Oven to work. It took some fiddeling to find out the right temperature and airflow. But once I found the sweet spot, the Quick's memory button really came in handy!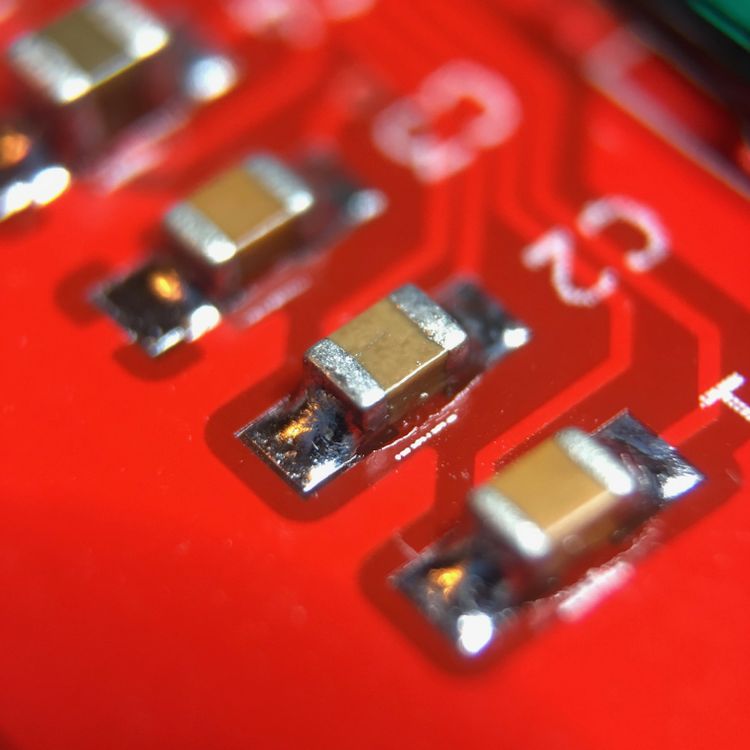 The result really puts a smile on my face. Soldering with a reflow station really is a lot of fun … As long as you don't have to be afraid to burn your house down.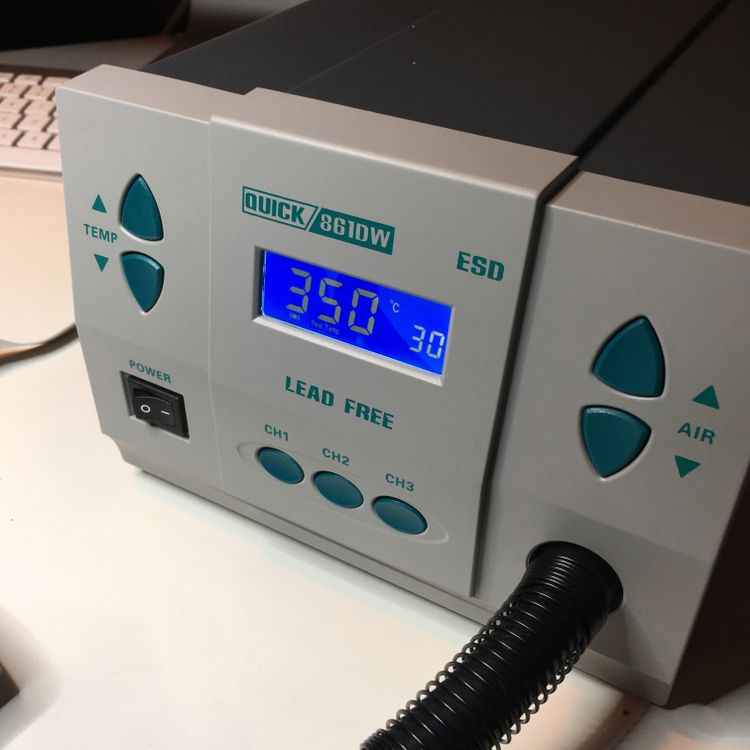 This boy made the transition between the sunny beach and my desk bearable. And whenever I miss the warm days, I just turn it up a notch.

But let's be honoust, this view irreplaceable … Anyway, good to be back!
PS: If you want to learn more about the Quick 861DW, I recommend watching Louis Rossman's extensive review: