It's June! Which means two things: it's getting hotter each day. And my son is 9 months old. Together these facts are a good reason for a nice 3D printing project.
If the above introduction doesn't make sense, let me explain: My apartment tends to get a bit hot in the summer. Luckily I have four large doors with a balustrade which I can open for some fresh air. Now that my son is almost 9 months old, he starts to crawl trough the house.
Unfortunately, there is a gap below the balustrade which means we can't have the doors open when he is crawling trough our house. One moment of oversight could be disastrous and thus it's time to make a nice safeguard.
Of course I should have started this project with making a picture of the "before" situation, but as you might understand, there was no time to lose …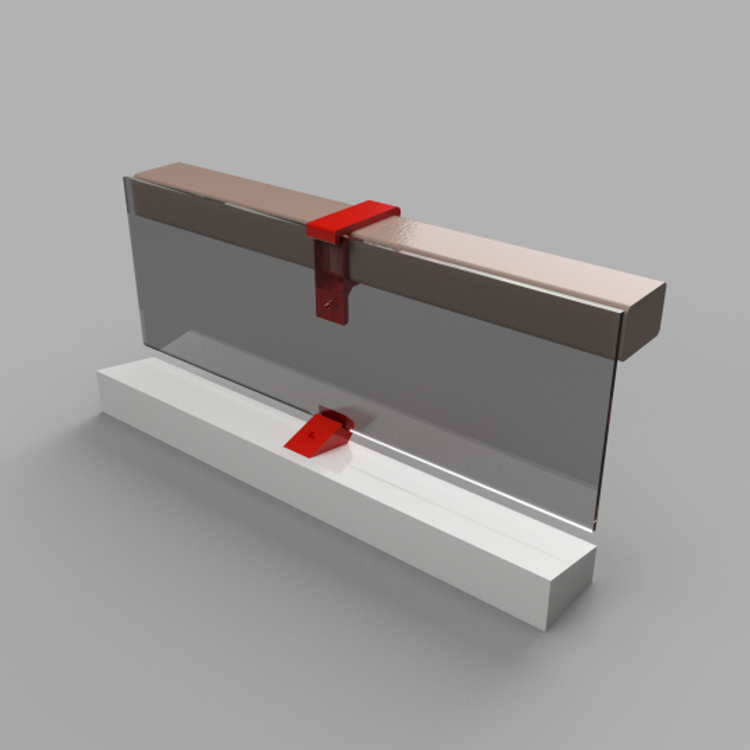 Using my favorite 3D drawing tool Fusion 360, I designed a clamp to mount a piece of 5mm acrylic to the balustrade. In the image above, the clamp is red but of course I'll print this using ColorFabb's Clear XT Co Polyester.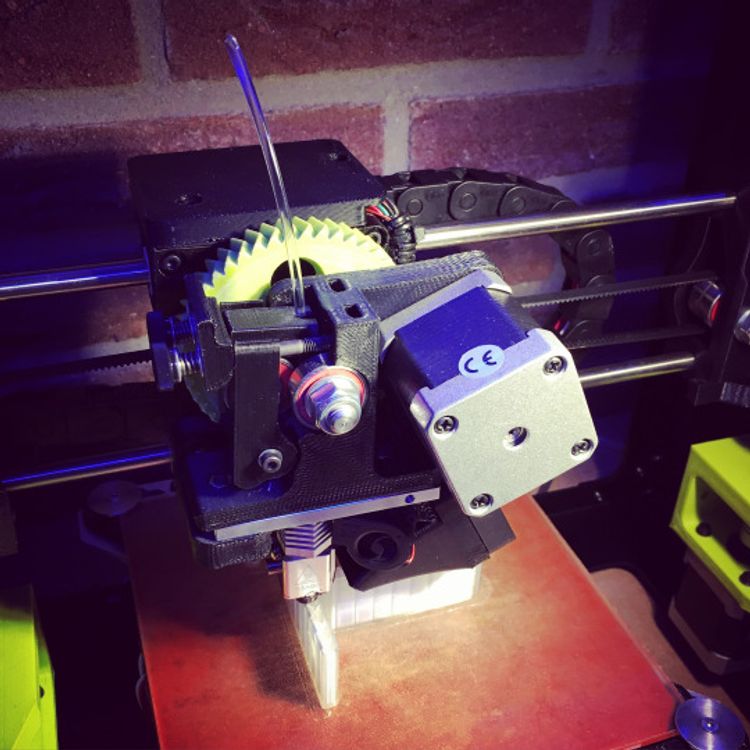 Anything particular you notice on this first 3D-print?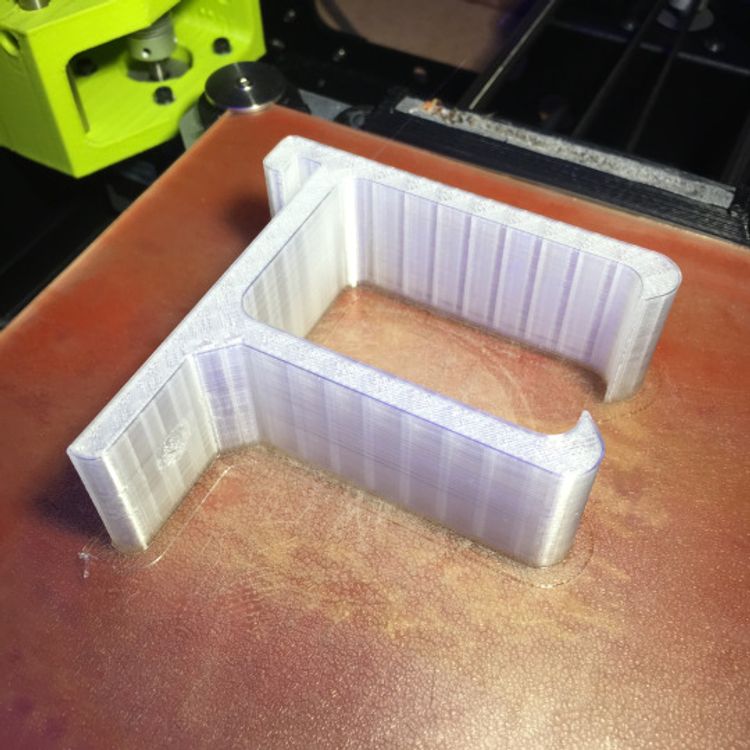 After I successfully finished the first clamp, It was time to give it a test fit …
That satisfying feeling when your self designed 3D-printed bracket snaps in place!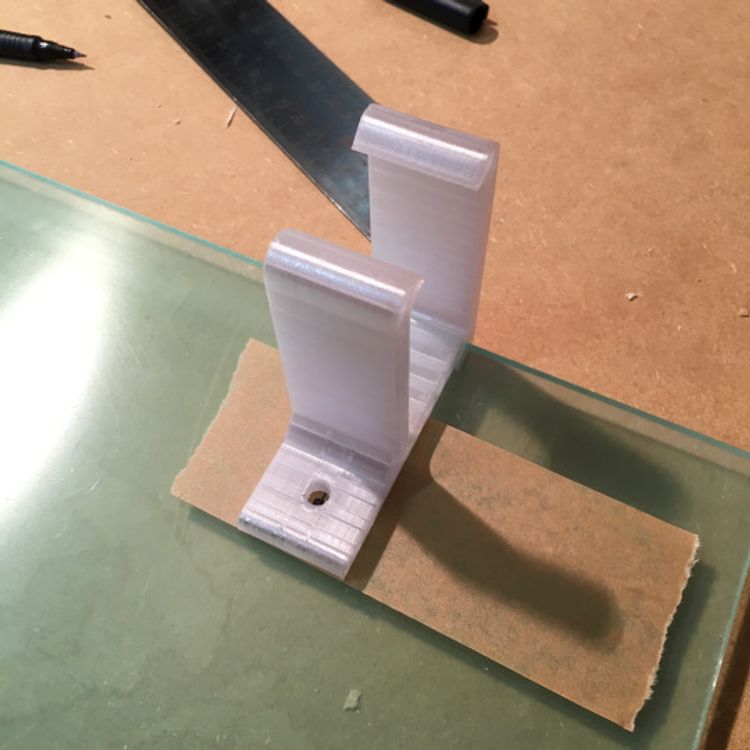 Using a piece of tape I marked the right spot for the screw hole …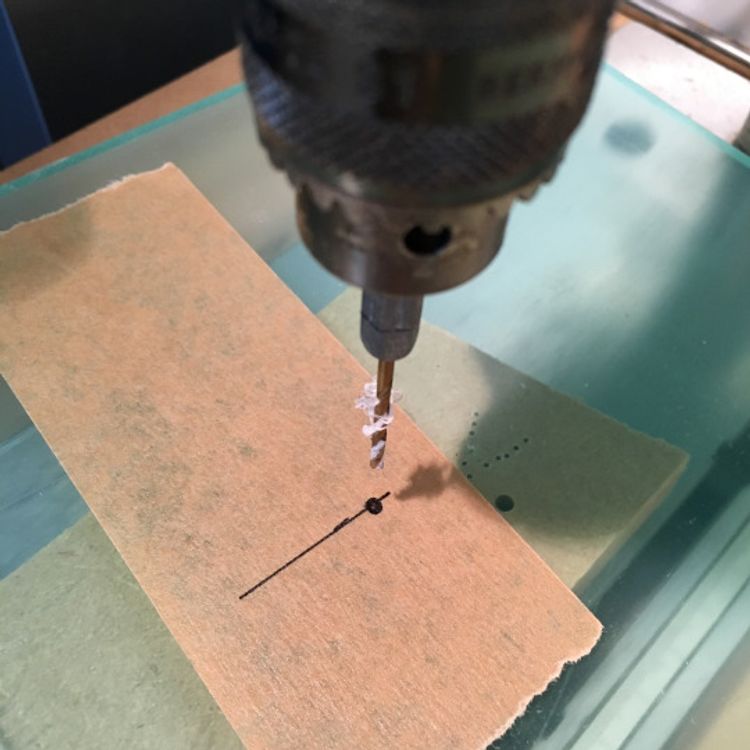 A small pilot hole makes sure the acrylic doesn't crack.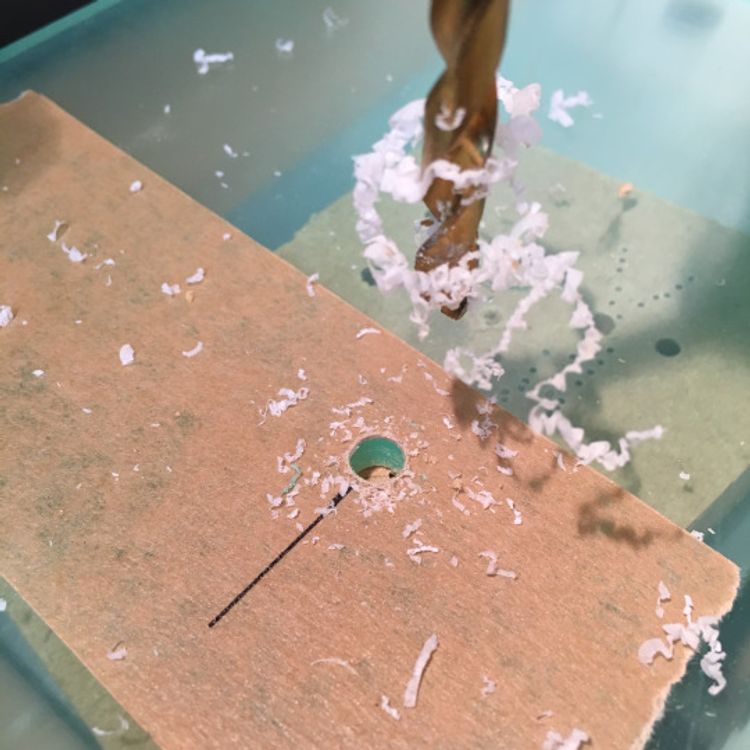 With a sharp metal drill and a low RPM I successfully managed to drill all the pieces of acrylic.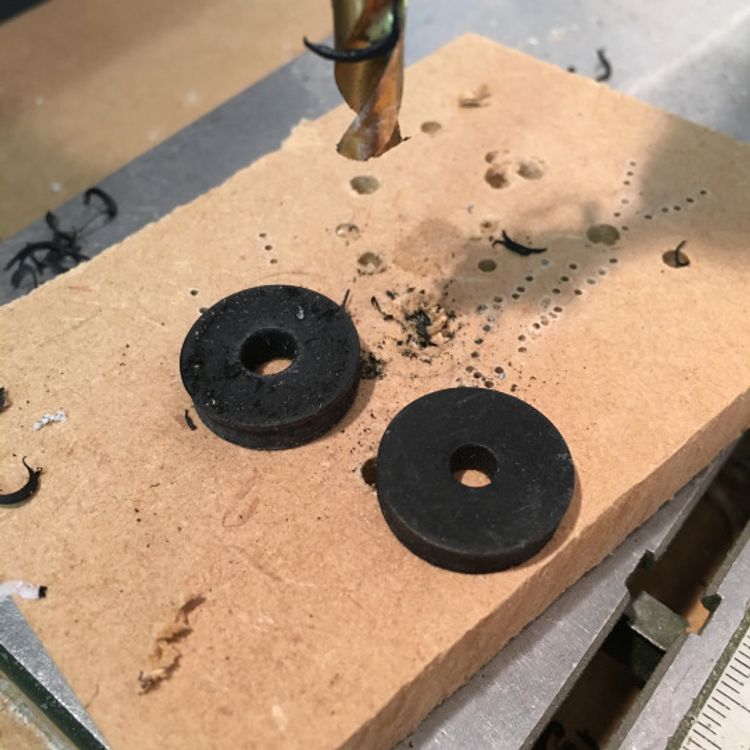 The rubber washer I had needed a bigger hole. A walk in the park for the metal drill.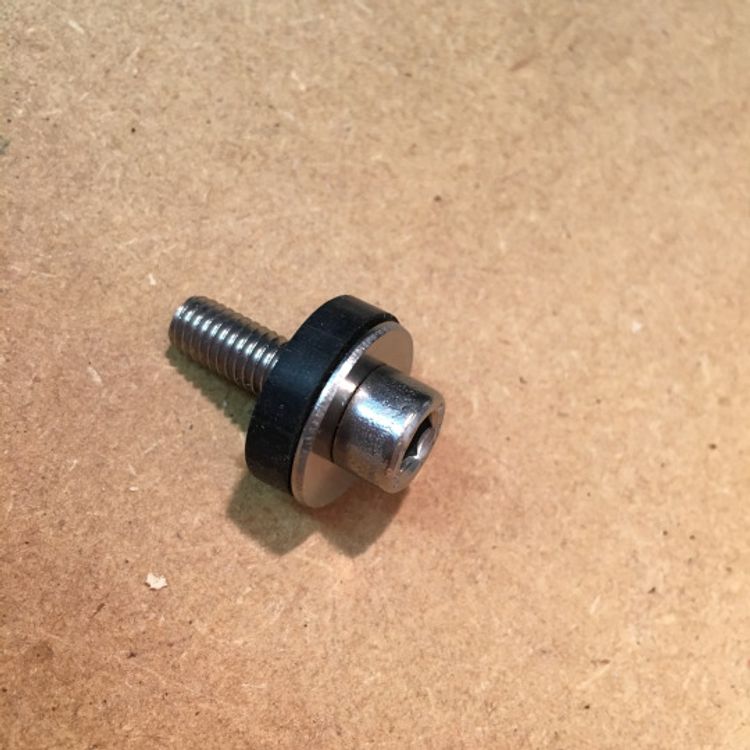 Don't forget that metal washer!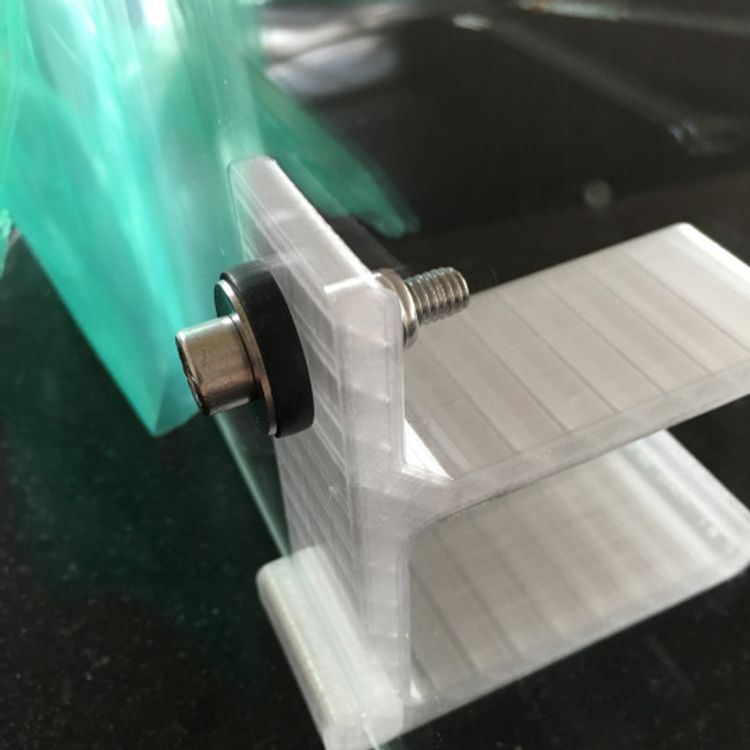 Just as I hoped: if fits perfectly.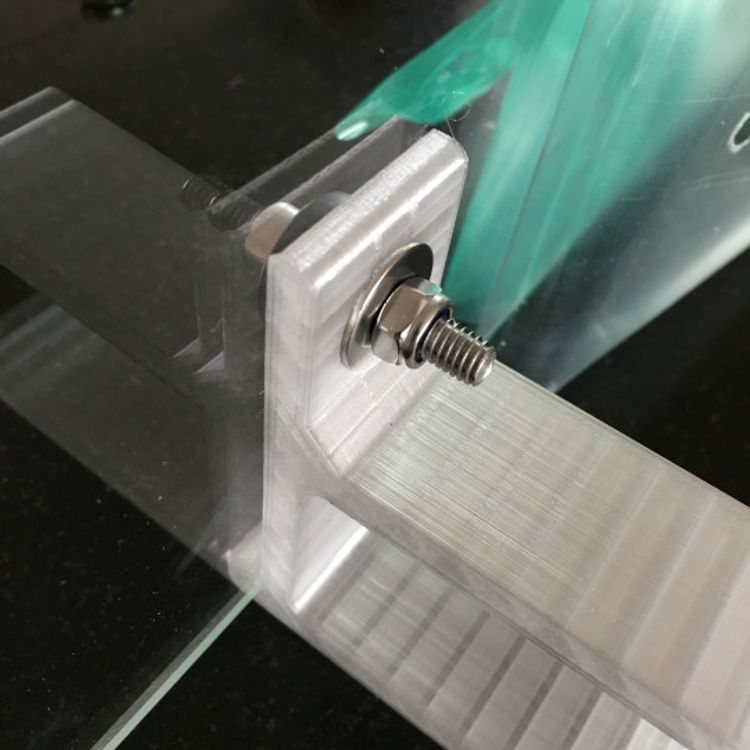 The locknut makes sure everything stays in place.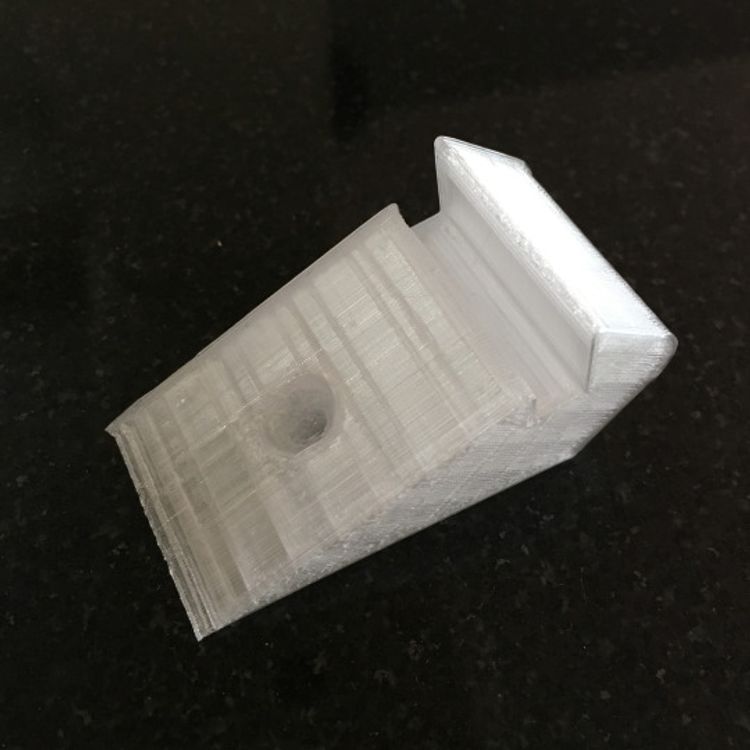 The bottom clamp is much simpler …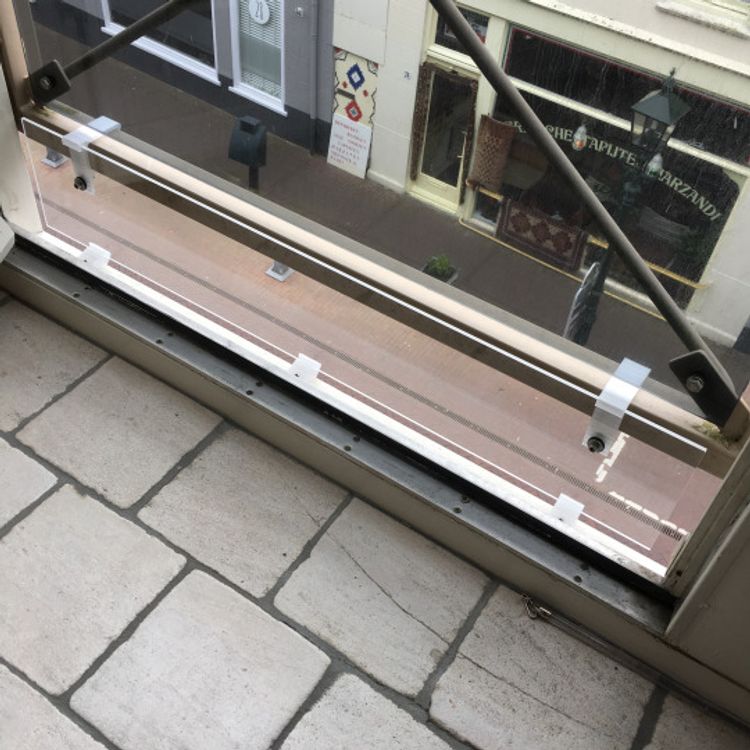 It all fits perfectly. There is no way my son can get past this piece of hi-tech engineering.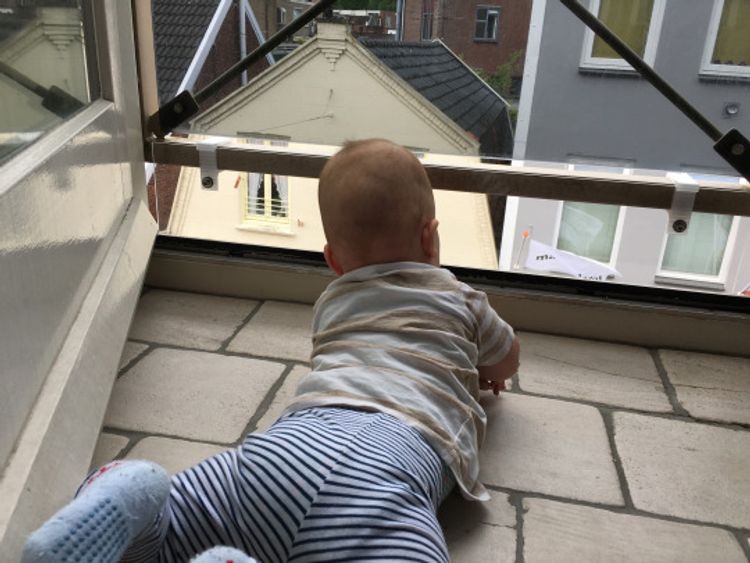 The only thing left is a thorough inspection by the constructor.
Disclaimer
If you plan on using a similar solution, keep the following in mind:
Never use a 3d printed bracket in a way all the forces rest on your 3d printed object. (In this case all the forces rest on the balustrade.)
Always keep an eye on your child. This is not an alternative. This is an extra safe guard!
Don't use your child for testing. Use your wife.